EORTV's latest offering is a web series called 'You Complete Me' which features actors Luviena Lodh, Punit Bhatia, Raj Kumar in lead roles. Directed by Deepak Pandey, the show is gearing up for a release on the 9th September 2022. The show is set around a workspace and office culture that supports and hires people from the LGBTQ community. The trailer is out and is quite intriguing. It also features a few bold scenes, where lead actors Luveina and Puneet get intimate. The show explores a bisexual relationship and aims to showcase progressive content to its viewers through inclusion of all genders of the society.
Trailer Link
The plot line explores complex relationship dynamics that exist in the society and the lead characters will be seen navigating such dynamics. Speaking about the show, Director, Deepak Pandey said, "Relationship dynamics are always complex be it within straight people or people from the LGBTQ community. Human heart is very changeable which holds true for anyone.
Director Deepak Pandey gets MTV Roadies fame Raj Kumar to Join EORTV's 'You Complete Me'
You Complete Me is a story about intense human relationships which we see around us in everyday lives. Our stories aim to integrate the LGBTQ community into the mainstream, when you see their problems are no different from ours. It's easier to accept them as a part of the mainstream".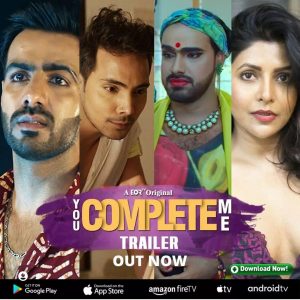 MTV Roadies fame actor Raj Kumar plays one of the lead actors. He has quite a huge fan following across social media and was also in news when he came out and spoke about his journey of being an official stripper and pole dancer at one point in time. In 'You Complete Me', Raj Kumar plays a love interest of Punit Bhatia.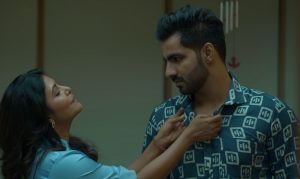 The lead actors recently shot for the promotions of their show. You Complete Me is slated to stream on EORTV from 9th September 2022. India's First LGBTQ focused platform EORTV's show is directed by Deepak Pandey & produced by Dreamzz Images.