Gilbert Chettiar was born and raised in Mumbai and is now one of the lyricists on the rise in the Indian music industry who is making a difference with the kind of work he is doing. He is a man of incredible talent and a name that hasn't yet been fully discovered. With his upcoming narrative "Rakh Lo", which will be released on his record label Lafzon Music, he plans to rekindle the sibling love that has been all but not much talked about in this generation.
The first look poster for 'Rakh Lo,' a situational ghazal about the bond between siblings starring actor Pracheen Chauhan and actress Ayushee Ghoshal was launched. The upcoming music video's poster has combined sibling love and emotions to keep you glued to its tune after its release. Bijoya Mukherji directed the music video, which was produced by Lafzon Music Entertainment UK Ltd. Anshul Sharma composed the song, which was sung by Abhay Jodhpurkar. The ship's captain is Lyricist & Producer Gilbert Chettiar, Founder of Lafzon Music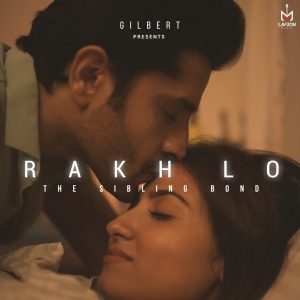 The song will be releasing soon on Lafzon Music official YouTube channel and on all the audio streaming platforms. The song promises to transport you back to a time when people valued relationships more than the day-to-day grind, By depicting the relationship between siblings and to value family. According to Gilbert, "Music is not only about the words, it is the entire situational drama packed in emotional rhythm."
Television's the most talented actor with 20 years of work experience in the TV industry Pracheen Chauhan expressed his excitement while working on this project with Lafzon Music, saying, "It's been an impeccable journey working on this project, the lyrics, the music, the composition, and everything that we have put into this music will definitely connect with each and every one out there."
Manzar was one of the hits by Lafzon Music that made to empower everyone during the Covid period.