RJ Anmol is rocking the stage with his anchoring skills and keeping audiences entertained with his knowledge of music on the Jammin season 3. The upcoming episodes have the anchor dig out some secret gems with his disarming candour. With his usual charm, he asks Bollywood singer Alka Yagnik "who is always late for recordings" and gets out the surprise reply "Udit Narayan". To another question about who she imagines herself singing to when recording romantic songs, the reply not surprisingly is the king of romance "Shahrukh Khan".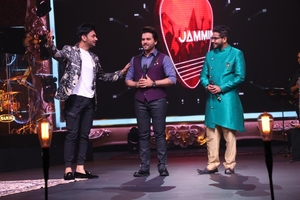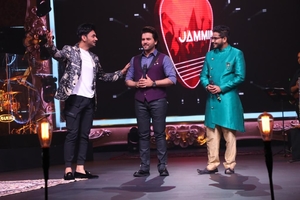 Another episode also has Javed Ali, the Kun Faya singer, sharing how his real name is Javed Hussain and he changed his surname inspired by and for his love of legendary singer Ghulam Ali. Which has now taken Javed Ali to great fame.
RJ Anmol not only makes the entire show come alive, but the Jammin episodes are sprinkled with interesting tidbits about every singer or musician's personal life and journey. This is how the RJ's radio anchoring skills have come handy, in addition to his years of experience and love for music.
Watch out Jammin this weekend and groove to the performances with RJ Anmol as he takes you on a musical journey.