Released on 31st January 2020 CHORI CHA MAMLA will now make a record. The production house is gearing up for CHORI CHA MAMLA 2 which will made in five languages Hindi, Malayalam, Tamil, Telugu and Kannad apart from Marathi. It is first time happening that any Marathi film will be made in five languages.
Recently Priyadarshan Jadhav has shared a photo on social media confirming that these will be the cast of CHORI CHA MAMLA 2. Who will be others actors is not yet revealed.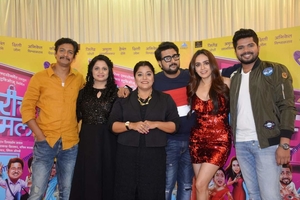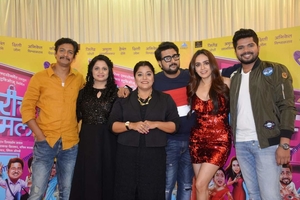 Everest Entertainment presentation and Swaroop Studio's film CHORI CHA MAMLA was produced by Sudhakar Omale, Aakash Pendharkar, Sachin Narkar, Vikas Pawar and Smita Omale. Directed by Priyadarshan Jadhav, the film stars Amruta Khanvilkar, Hemant Dhome, Jitendra Joshi, Aniket Vishwasrao, Kshiti Jog and Kirti Pendharkar. Also a dog was in pivotal role.