Love never gets trapped in the boundaries of caste, and it cannot be bound by the limitations of religion or politics. Many directors have tried to explore the various dimensions of love. Yet love is an emotion that is always reinterpreted in new films. The upcoming Hindi movie 'Law of Love' will present a new interpretation of love. The trailer of this movie has already been released. The movie will be released on May 26th across Maharashtra.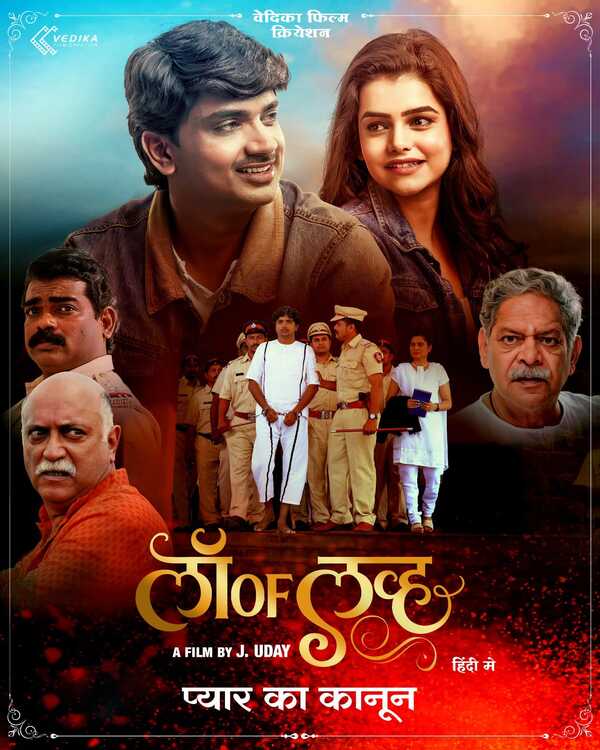 Producer J. Uday has produced the film 'Law of Love' under the banner of Vedika Film Creation and have also directed the film along with writing the story and screenplay. Through this film J. Uday is making his debut in Hindi cinema. The trailer gives a glimpse of what will be seen in 'Law of Love'. Marathi cinema, which is known as the mother of Indian cinema, is still at the forefront of film festivals around the world, although it is lagging behind in the limelight. South Indian movies are currently dominating, and these movies being released pan India are charming the audience. Marathi movies have also entered this race. The upcoming film 'Law of Love' is also all set for a pan India release. About the film J. Uday said that the story of this film is from the 80s-90s, when young people were not familiar with the concept of the law of love. Uday said that there is a law of love and how it has a good or bad effect on the young generation will be seen in this movie.
Mohan Joshi, Yatin Karyekar, Shalvi Shah, Prachi Palve, Anil Nagarkar have played important roles in 'Law of Love'. The film portrays the blend of humor and emotions in love, and sheds light on unspoken aspects of love. The movie offers an amazing combination of action, romance, and entertainment for the whole family. With quality production values, rich plot, meaningful dialogues, amazing acting, melodious music, impressive direction and attention to detail, the film is a perfect family entertaining movie and J. Uday assures that this movie will be enjoyed by the entire family.