Singer Goldie Sohel is from family with music background so music was always in his blood. In 10th standard he formed band 'Sukoon'. Popular singer, composer and lyricist Goldie shares his journey to latest track Dil Da Khayal.
How did you decide to take up music? Tell us your journey.
Music has always been in my blood as I come from a family of musicians. My dad was a singer-songwriter and grandfather used to sing for All India Radio. I started playing guitar when I was in seventh standard and that's when I got interested in music. I began composing and writing short poems and later during the tenth grade I formed a band called Sukoon. Till 2014 we performed together as a band all across the north-east region of India. After that, we paused the band and I moved to Mumbai. I wanted to try out over here and have stayed ever since.
Who is your biggest inspiration in the music industry?
I think my inspiration first of all comes from my family. While growing up I used to listen to Nusrat Fateh Ali Khan. His music has been a great influence on me. I also used to listen to Lucky Ali, Mohit Chauhan and Indian Ocean. These independent artistes were always inspiring to listen to. Amongst the music directors I really love the works of Salim-Suleman, Vishal-Shekhar, Pritam and Shankar Ehsaan Loy.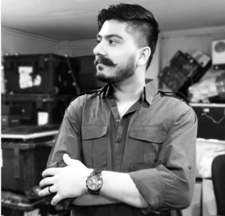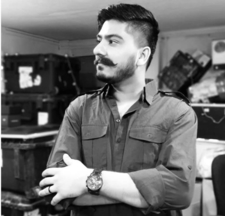 Do you think being able to compose and write your own songs gives you a lot more creative freedom as a singer?
Definitely it does. You know everything about yourself. You know your vocal ranges, how you can express and what you can't express. It's a natural connect basically that comes from within when composing songs. It's very liberating to be able to compose what you're feeling without any deadline.
Tell us about your recent track Dil Da Khayal.
I've composed and written some Punjabi songs, few of which are still in the pipeline, but 'Dil Da Khayal' especially is close to my heart. Both the lyrics and composition happened to me naturally. The song doesn't directly talk about love but more about expressing the emotions of love. The composition has a nice blend of Ghazal and a romantic ballad which brings the old school soulful and beautiful vibe yet with a modern approach.
Your recent track depicts the love story of the older generation, do you think love like that is non-existent today?
I don't think it's non-existent. It's there. You just need to see and feel it. It's all up to you how you see things. Although things were simpler earlier, now there are more ways of expressing love.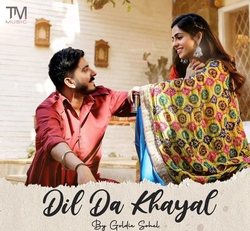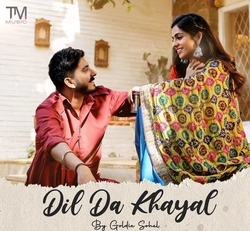 How difficult is it to create a name for oneself in the music industry? Any struggles faced by you?
It's all about the trust. People need to believe in you and your work. It takes time for people to believe in you and that kind of struggle is always there in whatever you do. It does require a lot of patience and efforts, but I've learnt that one should face rejection as a lesson. As long as you're doing quality work, it'll speak for itself. I've been blessed that most of my work is accepted as it is by the labels.
https://www.youtube.com/watch?v=0OWyPvfl-jo
The trend now in the music industry is recreation of old hits, what are your thoughts on it? Do you think there's a lack of genuine content?
I think it's a choice. Sometimes you're blessed if you get a great song. I think if the remake adds more value to the original by enhancing it yet keeping the original sound intact, it's a win-win.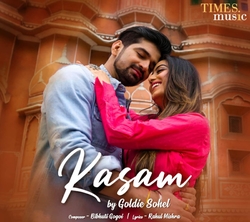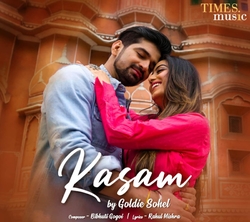 Tell us about your future projects.
Besides 'Dil Da Khayal' on TM Music, I have two new tracks which have just been released. 'Kasam' on Times Music has been sung by myself, composed by Bibhuti Gogoi with lyrics by Rahul Mishra. While 'Maula' on Saregama is composed and written by myself and sung by Papon. A few more songs are in the pipeline for early next year. Stay tuned on my Instagram for more updates.