Imagine a Sunday afternoon when you were a kid, waiting to watch your favourite television show, Shaktimaan and suddenly, due to rain or a huge storm, your 'Antenna' used to get affected! Remember how one used to sit in front of the television while the other friend climbed stairs to fix that Antenna?! Yes, those golden days! Days when there was no internet, no YouTube, and nothing were available in just a click! We used to wait impatiently for one whole week to watch that serial, which was everyone's favourite and the most talked-about show in the 90s among children.
Wondering why are we talking about that? It's because Shemaroo released the film, 'Antenna', written & directed by Shoib Nikash Shah on the OTT platform-ShemarooMe Friday May 14.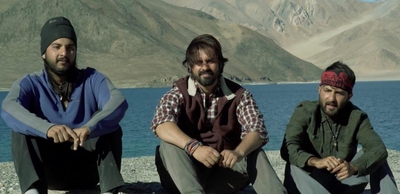 Antenna showcases Ladakh's beauty in the midst of a very beautiful plot, which is mostly seen in international-level films. This is Bollywood's first film which has entirely been shot in the union territory of Ladakh. Till now, you must have witnessed Ladakh's beauty in a few scenes or songs but in this one, you would feel as if you've been magically transported to Ladakh during your lockdown-weekend!
Sharing his excitement, Director Shoib Nikash Shah expressed, "The trailer of the film came a few days ago and now the film is released! I'm sure this movie would take 90s kids back to their childhood! Even the present-day kids, who cannot imagine anything without the internet, would find it interesting to see children on screen struggling to get an Antenna to watch their favourite show, something that they get in just one click! The struggle of the kids, their journey would teach modern-day kids that they have to strive hard to achieve something in life. I have done theme-based films before also like 'Football' and 'My Angel, My Teacher'. I hope the audience finds this interesting along with the parallel plot of the film."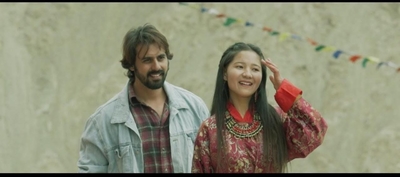 The charm of the film is the star cast as most of them are from Ladakh along with director Shoib Nikash Shah in the lead role. Other artists include Padma Dolkar, Tanu Choksit, Tsering Chosphel, Azmat Khwaja, and Imran Khan.
Produced by Raj Kushwaaha, Sakshi Seth, and Shoib Nikash Shah, the film is released on the OTT platform-ShemarooMe Friday (May 14).