Tanya Chauhan, the talented Indian actress and model, is all set to make her Punjabi movie debut with the upcoming film 'Ucha Dar Babe Nanak Da.' She will be playing the character of a simple village girl who is educated and well-spoken, with dreams of marrying a Canadian boy so that she can migrate to Canada. The film also features experienced actors like Jimmy Shergill, Isha Rikhi, Directed by Taran Singh Jagpal known for launching Siddu Moosewala in previous film Yes I Am Student, Rab Da Radio, Dana Pani etc. This time he is introducing new faces Tanya & Harj with his upcoming film.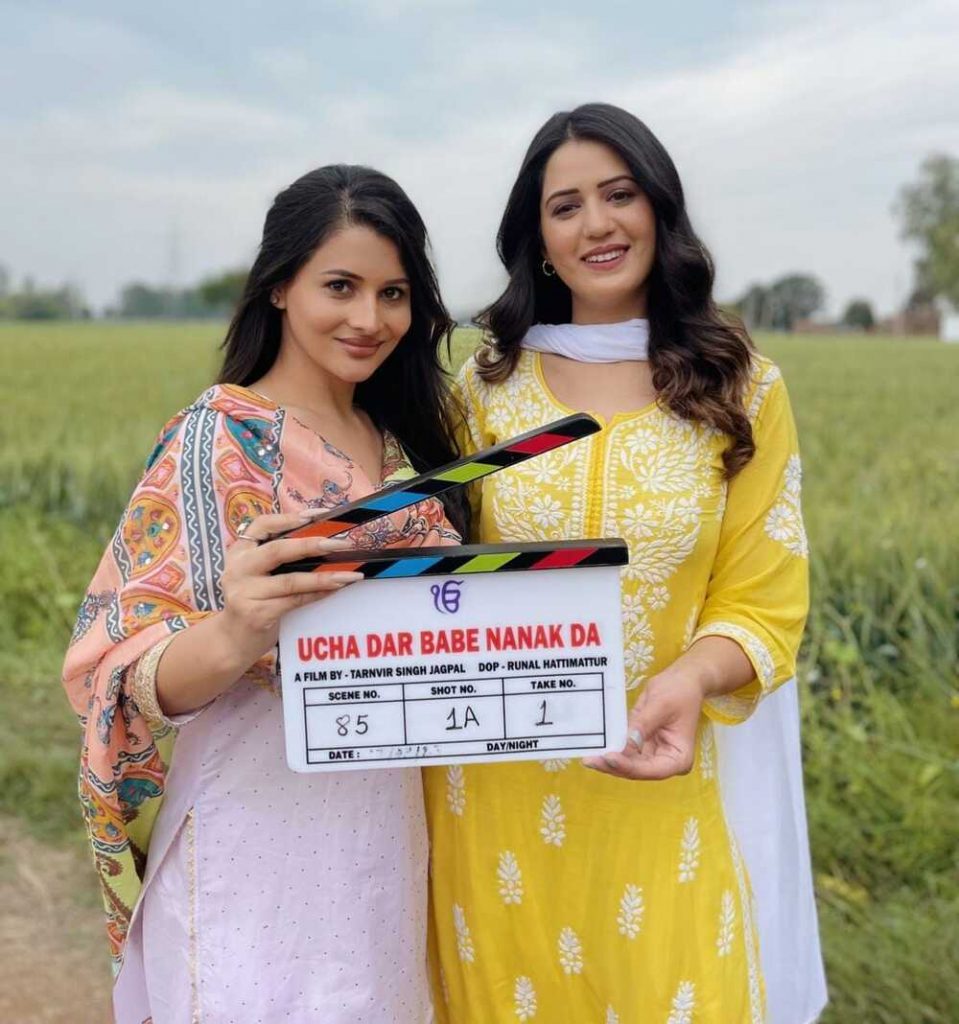 Tanya Chauhan was born in Shimla, Himachal Pradesh, and has been associated with the Punjabi music industry for quite some time now. She gained immense popularity after appearing in Jassi Gill's song 'Snapchat.' Following that, she featured in many more Punjabi music videos like 'Kuch Raatein by Armaan Mallik , Gucci Di Sole by Khalon, Mood by Mani Longia , Hune Hune by Singaa. Tanya has worked with famous Punjabi artists like Sukshinder Shinda, Jassi Gill, and Akay, Armaan Mallik etc. showcasing her versatility as a model and actress.
On her Punjabi movie debut with an experienced actor like Jimmy Shergill & Isha Rikhi, Tanya Chauhan said, "I am grateful for the opportunity to work with such a talented actors like Jimmy Shergill and be a part of such an exciting project. I am excited to play the character of a simple village girl who has dreams of migrating to Canada. It's a challenging role, but I am confident that I will do justice to it."
Tanya Chauhan's fans are eagerly waiting to see her in this new avatar and are sure that she will leave a lasting impression on the audience with her performance. With her talent and dedication, there's no doubt that she will shine in the Punjabi film industry and carve a niche for herself as an actress.
'Ucha Dar Babe Nanak Da' promises to be an entertaining and heartwarming film, with a talented cast and crew working on it. Tanya Chauhan's fans and admirers are eagerly waiting for the release of the film and wish her all the best for her Punjabi movie debut. We hope to see her in many more exciting roles in the future and wish her all the success in her career.