A thrilling, horror ride awaits for you. Skar Productions upcoming Kannada movie KAPALA is a horror thriller. The makers have release the trailer which feels scary, really spooky and gives spine chilling experience. Super handsome Aryan Chaudhary is making his debut with KAPALA.
A North Indian guy Aryan Chaudhary debuting in southern movie that is what shows the efforts by an actor. Talking to Glamgold, Aryan said, "As soon as I read the script, I felt this one is the right launch vehicle for me. Another important reason to say yes was I got to play an important character. About the language barrier, I am lucky that I did not have a big problem. Initially it was very difficult for me because I didn't know how to speak in Kannada but my team helped me a lot. They are very supportive, including director, producer, co-stars everyone helped me.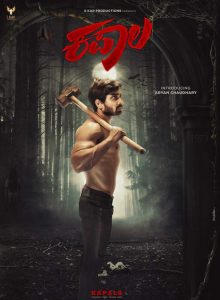 The shoot of KAPALA was held at Bengaluru and Manglore. About the film Aryan Chaudhary says, "Well as you watch the trailer, you will have an idea what it is about. Audience have seen many horror movies till date, but I assure KAPALA is different from the others. The movie has a different take on deadly combination of horror and thrill. So not revealing anything you better watch it on big screen. To have a spine chilling experience please go to theater and watch."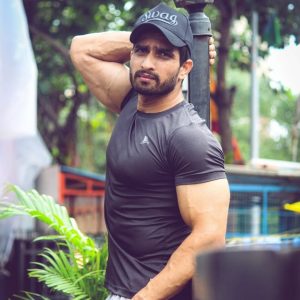 When asked any spooky experience in real life, Aryan denies, "Nothing as such happened with me. But experience of doing horror film was very different for me as a newbie to celluloid."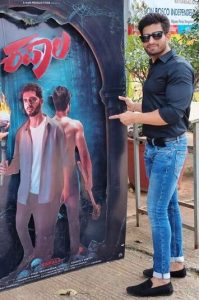 Produced by Soumya Shetty, directed by Vinay Yadunandan, the film stars Aryan Chaudhary, Abhimanyu Prajwal, Pratiksha Gowda, Sushma Gowda, Giriraj BM, Ashok Hegde, Yamuna Srinidhi and others. The music is composed by Sachin Basrur, cinematography by Praveen M Prabhu and editing is done by Shanth Kumar.
Kalapa hits the screens on 16 September 2022