Riding high on the success of Dharavi Bank where she played the docile daughter of Thalaivan, "Parvathy", Sandhya Shetty is excited for her Malayalam debut in Priyadarshan's directorial "Corona Papers"* which happens to be her second rendezvous with the director. Her 1st experience with this legend of a director in Tamil Film "Nimir" saw her dancing for the title song "Povukku".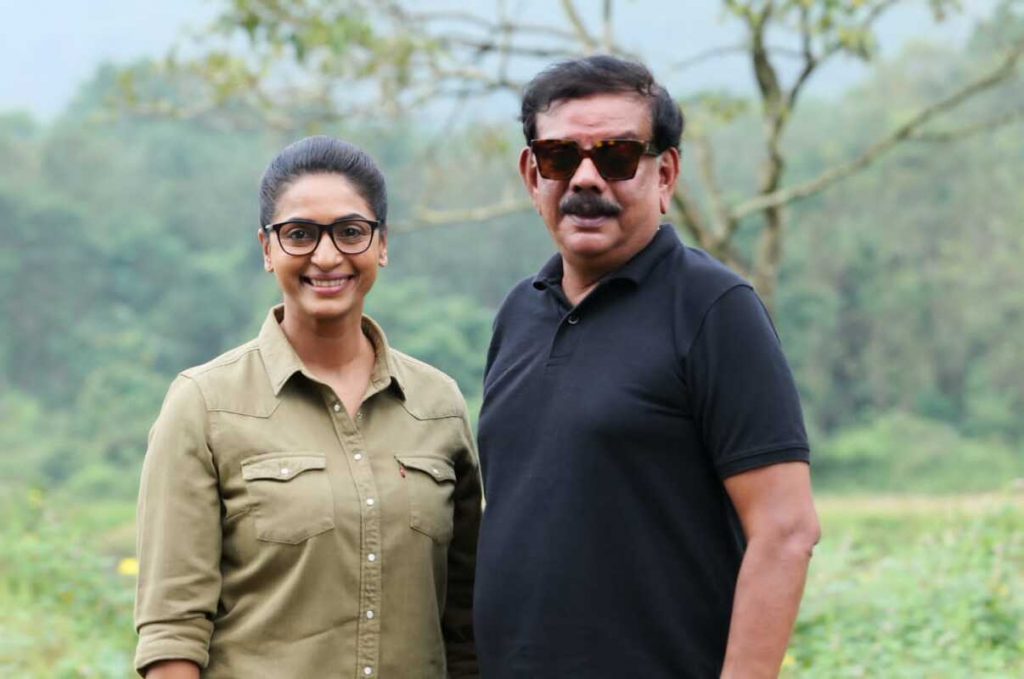 The most common reactions to her role of a strong lady cop are positive and Sandhya Shetty fans are calling her 'fierce', 'strong' & 'a perfect portrayal of how a woman should be in real life.
A five times State Karate Champion, Six times National Karate Champion from 2004 to 2017, Sandhya Shetty's role of a lady cop in Priyadarshan's latest tryst with the thriller genre titled "Corona Papers" is very well received by the audience. The actress is over the moon, the reason is accolades being bombarded on her for her performance in the film where she translated her real life skills of a strong, powerful & intense woman on the big screen.
"Corona Papers" also happens to be her Malayalam film debut. While Sandhya continues to receive high praise from people across the film fraternity, she is flooded with phone calls and messages ever since the film was released. Comments like- 'breathtaking and stupendous', 'one of the best actors; 'we want to see more of you' have flooded her dms & comment section on Instagram.
Commenting on the success of her role, she says "I am overjoyed. Frankly, I did not anticipate so much love. I am truly touched. I would like to thank Priyadarshan sir for believing in me, he got the best out of me. I hope to work with him soon" further adding "I want to pick good roles & I wish to work with good directors who push me to bring the best in me."