In a unique collaboration that international movie buffs will celebrate, the Russian Film Festival will bring the best of their recent films for Indian audiences on the leading OTT platform, Disney + Hotstar. From October 16 to November 27, this collection of entertaining and intriguing films will play out on the platform with a focus on wide local audiences.
Ten notable Russian films of various genres will be available online, introducing films with heroes and storylines that will be relevant specifically to Indian viewers. With each film, audiences will get to see an unexplored side of Russia.
Prominent Bollywood director and screenwriter Imtiaz Ali is the ambassador of the Russian Film Festival in India. Speaking about this association, he says, ''Russia and India have cultural ties that go back a long way. Film stars like Raj Kapoor and Mithun Chakraborty have been very popular in Russia and at the same time, Russian music and cinema have been a part of popular culture in India. Taking this forward is the Russian Film Festival on Disney+Hotstar in which we are able to see 10 specially curated wonderful Russian films. I invite all Indian viewers to catch them from 16th October onwards and forge many more cinematic collaborations between the two great cultures!''
Olga Lyubimova, Minister of Culture of the Russian Federation says, "The international audience shows interest in Russian films and animation. Therefore, the Russian Film Festival is one of the most effective ways to promote domestic content abroad; it helps to strengthen the current links between the film industries and exchange ideas. Russia and India are already cooperating in the field of cinematography through the BRICS. I am sure that thanks to the convenient online format of the festival, we will be able to expand the audience of the Russian projects and attract new viewers. "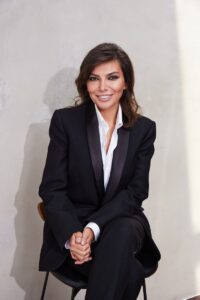 CEO of ROSKINO Evgenia Markova adds, "We are glad to bring our Russian Film Festival to India – a country that Russia has a lot in common within various fields of culture and creative industries. Next year, our countries will celebrate the 75th anniversary of the establishment of diplomatic relations. Our successful cultural cooperation, especially in the field of cinema, is now gaining momentum. Just a month ago, one of the largest Bollywood studios, Yash Raj Films, began shooting a film in St. Petersburg supported by the Russian rebate program. By the way, St. Petersburg and Mumbai, where Bollywood is located, are twin cities. Cooperation with the popular Disney+ Hotstar platform, the dominant in India, will make it possible to attract the widest audience to the Russian Film Festival. We see great potential for cooperation between the film industries of Russia and India and we have high hopes for the upcoming event".
Spokesperson, Disney+ Hotstar speaks about this association, "We are excited to welcome ROSKINO's Russian Film Festival, for the very first time on our platform, to delight an audience of millions in India. To celebrate and showcase cinematic excellence, a carefully curated list of 10 films, for a period of six weeks from October 16th, will be featured. As the home of entertainment in India, our endeavor is to provide viewers with quality entertainment experiences in a manner that allows them to immerse themselves in stories they wish to see".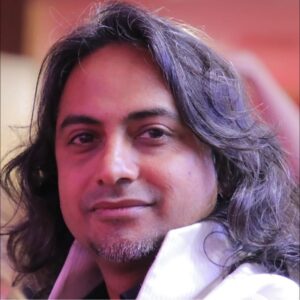 Sarfaraz Alam, Festival Director, Russian Film Festival adds, "Russian films offer emotions and genres of all kinds and cover a wide range of stories that everyone can relate to. As the Indian audience watches more international content now, this film festival offers them a new form of content to explore and enjoy. We hope to bring films from Russia regularly to India with this festival in future."
The festival brings celebrated and popular romances, dramas, and comedies from Russia. It features two musical romance movies (the genre that is well received by the Indian audience) – "Ice" by Oleg Trofim and its sequel "Ice 2" by Zhora Kryzhovnikov. "Ice," tells about a young, ambitious figure skater Nadya who is hospitalized with an injury and gives up her championship dream until she meets a hockey player Sasha… In "Ice 2", a happily married couple dreams about a child, but the price they pay for their dream is too high…  Both films are included in the TOP 12 highest-grossing Russian films of all time.
The sports drama "On the Edge" by Eduard Bordukov is based on a true story of the 2016 Olympic Games, – the confrontation between two Russian saber fencers: Sofya Velikaya and Yana Egoyan. The historical drama "The Story of an Appointment" by Avdotya Smirnova will take viewers to an earlier period – set in the 19th century, an edgy story based on real events unfolds in this acclaimed film. One of the characters is the great Russian writer Leo Tolstoy. The selection also includes the drama "Tell Her" by Alexander Molochnikov. This is a film about failed relationships and a child's tough choice around divorcing parents. The biographical drama "Doctor Liza" by Oksana Karas, dedicated to the memory of Elizaveta Glinka, one of the main human rights defenders and social activists in Russia.
The festival also features comedies. A comedy absurdist drama, an adaptation of the play of the same name by Dmitry Danilov "A Man from Podolsk" – the debut of the theatre director Semyon Serzin, who also played the lead role in the Petrov's Flu, a film of the Official Selection of the 74th Cannes Film Festival. Also, the selection of films includes the comedy "Another Woman!" by Anna Parmas. A family taking a test for strength is also in the spotlight in another film "The Relatives" by Ilya Aksyonov. A new dramedy "Jetlag" by Mikhail Idov tells a story about a couple who has a fight en route to an airport. As a result, they end up on different continents in separate love triangles, causing chaos in others' relationships as they try to fix theirs.
All films at the Russian Film Festival will be shown with English subtitles.
The first-ever online Russian Film Festival in India is organized by ROSKINO with the support of the Ministry of Culture of the Russian Federation, the Cinema Fund, the Moscow City Tourism Committee, Discover Moscow, Rossotrudnichestvo, and with the assistance of Kartina Entertainment. The festival was launched in 2020 and has already been successfully held in 14 countries, with more than 200 thousand viewers.