Cine Buster, a fortnightly trade magazine by Ronnie Rodrigues that promises to be not just a mirror of the Media, Entertainment and Fashion business in India and Worldwide but is also a sharp reflection of the society all of us are a part of. On the completion of six glorious years Cine Buster is coming up with an award show, Cine Buster Cine Awards 2022, to be held on 18th September 2022 at an exotic, picturesque place in the Middle East, Ras Al-Khaimah, United Arab Emirates.
The press conference for announcement of Cine Buster Cine Awards 2022 was attended by many celebrities like Sudhanshu Pandey, director Mehul Kumar, music director Dilip Sen, stand-up comedian and actor Sunil Pal, Sujoy Mukherjee and others along with staff of Cine Buster magazine.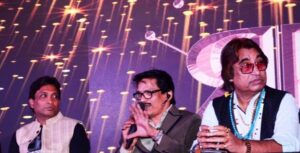 The distinctive part of the 'Cine Buster Cine Awards 2022' trophy is that for the first time ever in the history of World Cinema, a unique 'Gold-Diamond' trophy has been crafted which will be worth cherishing for life. The Trophy unveiling will take place at Novotel Mumbai Juhu Beach hotel on the 6th June 2022, on the sixth anniversary of Cinebuster Magazine.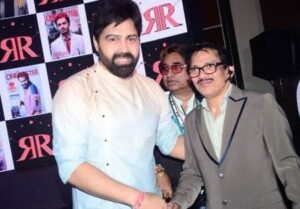 Both the events are spearheaded by Ronnie Rodrigues, Founder and Chairman of Pearl Group of Companies and Editor in Chief and Publisher of CineBuster Magazine Pvt. Ltd. "Cine Buster Cine Award 2022" will see stellar performances from Bollywood/Tollywood/Television fraternity. Incidentally the said mega award ceremony is to be held at Ras Al-Khaimah in the presence of who's who in the film industry.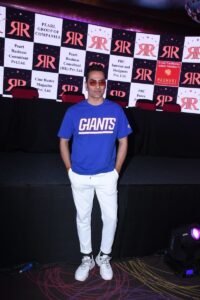 The idea behind holding the Cine Buster Cine Awards 2022, Overseas is to promote Indian cinema globally. Also the veterans of the film industry will be felicitated with a 'Unique' trophy alongside the present talents. The awardees will include actors, playback singers, music directors and also production houses for Outstanding Contribution towards Indian Film industry'.