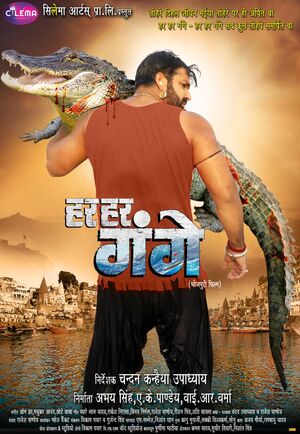 It was nothing short of a celebration as Cilema Arts Pvt. Ltd. unveiled the poster of its highly anticipated feature film "Har Har Gange" recently in Mumbai. Bhojpuri power star Pawan Singh headlines the cast in a never-seen-before avatar along with seasoned actors like Smriti Sinha, Arvind Akela 'Kallu', Amit Tiwari Sushil Singh, Shreya Rai and Anuradha Singh.
The poster revealing Pawan Singh the revered action hero carrying a crocodile on his shoulders has created ripples through various social media platforms. There is an adrenaline rush amongst his fans eagerly awaiting the release of the film.
The film also received excellent references from veteran Bollywood's trade analysts, critics and influencers viz; Taran Adarsh and Komal Nahata who have also tweeted encouraging words and inspirational facts on their twitter handle.
Pawan Singh starer "Har Har Gange" though being a Bhojpuri language film promises to be a true-blue Bollywood entertainer. This colossus film is directed by Chandan Kanhaiya Upadhyay and will be the first film of its kind to be also dubbed in Hindi, Tamil, Telugu and Bengali languages. It will soon have a grand theatrical release in maximum screens not only pan India but also across the globe too. This film is bound to mark a new beginning in the history of Bhojpuri cinema.
Of late, the popularity of South Indian movies among Indian cinephiles has increased. Their films dubbed in different languages stormed the ticket windows and were money-spinners. To name a few they include both the installments of "Baahubali", "Pushpa: The Rise", "KGF: Chapter 2", "RRR", "Saaho", "Vikram", "Kantara" amongst many others. Even Bollywood films like "The Kashmir Files" and "Pathaan" were top box-office grossers worldwide. Notably, these films are also toppers in the IMDb's popular titles listings and also have created a revolution in the entertainment industry. It is wonderful to see diverse list of Indian films resonating with the audience not only within the country but across the globe.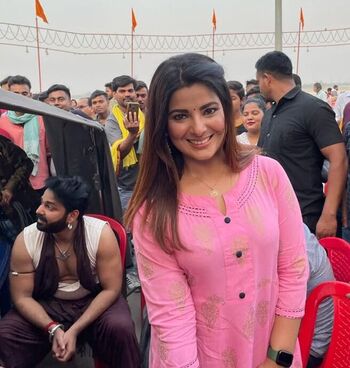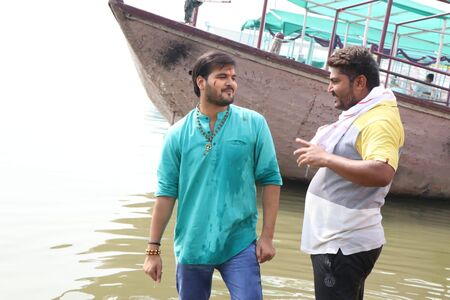 The film is said to be a family drama with the colours and spirits having a vibe with the national interest. The subject is inspired from Prime Minister Narendra Modi ji's initiative of 'Swachchh Bharat Abhiyan' whose efforts have cleaned the ghats including the Ganga river which now looks beautiful and all the more serene.
Chandan Kanhaiya Upadhyay, the director speaking about his magnum opus highlights, "Har Har Gange is our dream project. It will surely bring about a change in the scale of film making in Bhojpuri film industry. Technically we have used all the Bollywood and Southern filming formats to create the desired impact. The film has been extensively shot in Varanasi. Pawan Singh will also be a surprise package. In other words "Har Har Gange" isn't stereotypical or language centric but has every ingredients of a wholesome entertainer, right from the music, festivities, fun moments, emotional scenes, mind-blowing actions, and nail-biting finish. To sum it up it is a heart-warming movie and the viewers will surely enjoy the fare."
The film is jointly produced by Abhay Singh, A. K. Pandey and Y. R. Verma. Scripted by Rajesh Pandey, the film has music by Om Jha, Madhukar Anand and Chhote Baba. Mahesh Venkat is the director of photography.