Milind Kavde whose record breaking film "Takatak" had ushered in a box office revolution in the Marathi film industry in the second half of the year 2019. After entertaining the audiences in a big way with his film "Takatak", people were wondering what he will be presenting to the audiences as his next venture by way of novelty. Milind Kawade was busy in the making of his next film. The secret has been unveiled now and the curtains have gone up. Milind who right from his first film knew the pulse of the audiences and made his films as per his choice and that too successfully, has now come up with an out and out entertaining film. The motion poster of his ambitious film "Ek Number" made under Milind Kavde's direction has recently been unveiled in the social media.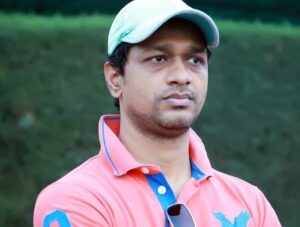 Mahesh Shivaji Dhumal, Jitendra Shivaji Dhumal and Milind Kavde himself have produced the film "Ek Number" under the banner of Dhumal Productions in association with Out of The Box Films. With this film, Dhumal Productions has now veered towards film production. The title of this film is also eye catchy and attractive like Milind Kavde's other films till date. The journey which Milind Kavde had started with the direction of "Yedyanchi Jatra" has continued till now and reached "Ek Number" via "Takatak". By looking at the motion poster, the audiences get an idea that this time around with his new film "Ek Number", Milind Kavde is all set to try his hand at making a mystery blended with comedy. Talking about "Ek Number", Milind says, "It is essential to have a title for your film which sets out to do justice to the subject you want to handle. Since the title of my film is "Ek Number", the audiences will realise that the title is apt when they watch the film. I am very confident that the audiences will appreciate the way I have handled mystery with comedy in this genre of film".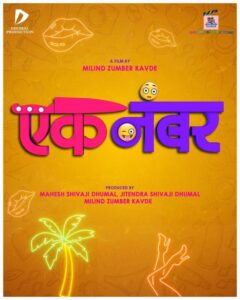 After "Takatak"s phenomenal success at the box office, Prathamesh Parab will be seen playing the main role once again in Milind's Film "Ek Number". Milind Shinde, Ganesh Yadav, Nisha Parulekar, Abhilasha Patil, Aayli Ghiya, Rishikesh Dhamapurkar, Akshata Padgaonkar, Pranali Sanghmitra Dhaware, Sumeet Bokse, Sunil Magre, Harish Thorat and Aakash Koli are also there in the star cast. While Milind has written the story as well as the screenplay for the film, Sanjay Navgire has penned the dialogues. Hazhrat Sheikh Wali is the DOP for the film while Additional Screenplay by Sanjay Navgire & Sunil Magre. Pranav Patel is the editor & Abhinay Jagtap has scored the background music. Jay Atre has penned the lyrics which have been set to music by Varun Likhate.