It's quite well known that Bhavan Bam has got a large number of fan following. His fans have gone above and beyond to show their love for him. Some of them have gone ahead and done unbelievable stuff. For example, this fan from Gujarat Manthan Baldha made a van with the Taaza Khabar theme. The van is made in celebration that the actors show despite stiff competition from major content coming out still continues to be in the top 10 most watched shows of 2023 across OTT despite having released over 3 months back. The show recently also became one of the most watched shows of all time as per an Ormax Media report. The show within a span of 3 months has already garnered 23.5 million views.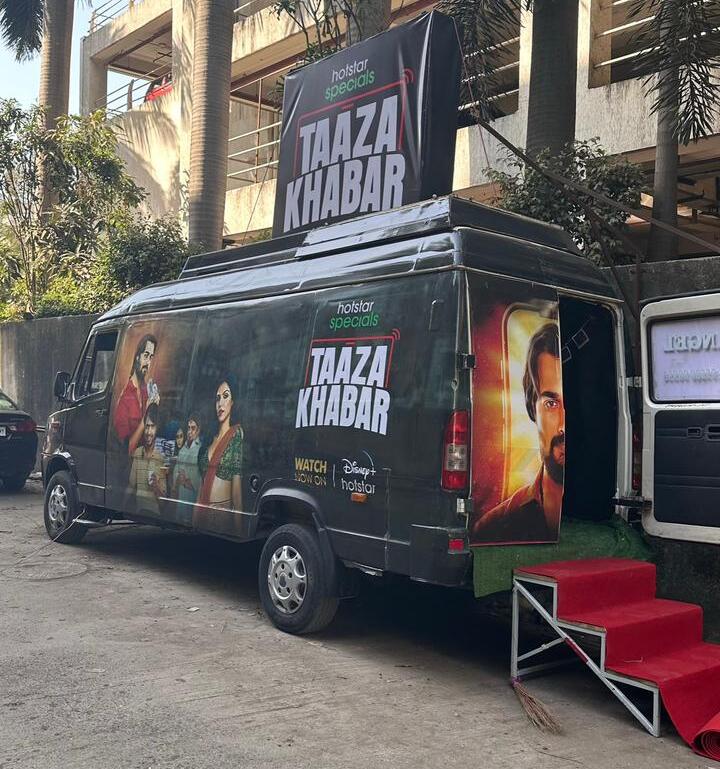 Van's exterior is covered with the poster of the show, while the interior is a cosy little space which he decorated with fairy lights along with the stills of the show and a TV screen that allows his fans to watch the show. The van was made within a week by Manthan Baldha, who hails from Rajkot in Gujarat and he drove the van down himself to surprise Bhuvan.
Bhuvan says, "I got to know about this fan Manthan Baldha who had decorated the van as a tribute to Taaza Khabar. I usually try to personally acknowledge these kinds of efforts because whatever I am today, it is because of this love. But when I reached the spot to check out the van it was like a mini home keeping the show in mind. That man took care of small details like the stills from the show, not just mine but also of other actors. There is also a television set and a bean bag where you can sit down and watch the show. The love this show has been receiving is something that I am always going to be grateful of."
Taaza Khabar is the story of Vasant Gawde, a Maharashtrian boy who gains a superpower that changes his life. Produced by Rohit Raj and Bhuvan under the banner BB Ki Vines Productions, the series also stars Shriya Pilgaonkar, Shilpa Shukla, J.D. Chakravarthi, Deven Bhojani.