An adrenaline-fueled ride as Liam Neeson takes on a Mexican drug cartel to protect a young boy's life in 'The Marksman' – acclaimed action film now available on Amazon Prime Video in four Indian languages! Experience the Heart-Pounding Adventure of "The Marksman" starring Liam Neeson, Now Available in English, Tamil, Hindi, and Telugu.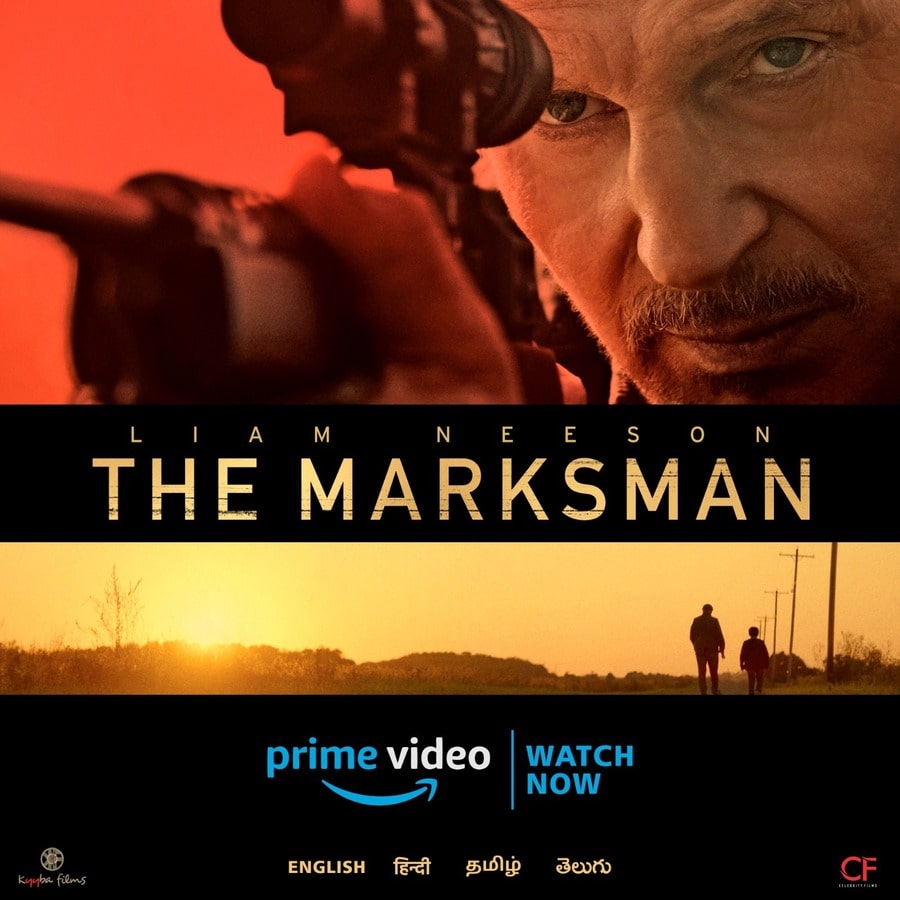 "Critics are raving about Liam Neeson's powerful performance, heart-pumping action, and gripping storyline in 'The Marksman,' with The New York Times calling it a must-see for action fans." It's a thrilling adventure that will keep you on the edge of your seat from beginning to end.
Liam Neeson's eclectic oeuvre as a whole which ranges from Martin Scorsese's Silence to superhero flick Batman: Begins, has attracted viewers worldwide – and 'The Marksman' is no exception. The action-thriller is directed by Robert Lorenz and was released in theaters in the United States on January 15, 2021.
Mr. Tel K Ganesan, an Indian-origin founder of Kyyba Films and a Producers Guild of America member, distributes the movie in association with Celebrity picture International. The film's producers released it in Indian languages due to a strong demand from Indian audiences. They additionally noticed that India has a burgeoning number of moviegoers who value good content and opted to release the film in Indian languages.
Mr. Tel K Ganesan's Kyyba Films announced it on their social media page. "Liam Neeson's Action-Adventure #TheMarksman Now on #PrimeVideo in Hindi, English, Tamil, & Telugu," The announcement was made by Tel K Ganesan.
Kyyba Fims is known for producing original features, documentaries, and music videos. Apart from that, it also distributes feature-length films, the most recent of which was released on Prime Video, The Marksman, featuring Academy Award-nominated actor Liam Neeson.
Mr. Tel K Ganesan, an Indian-origin, Kyyba Films will distribute many more internationally acclaimed films for Indian audiences.