PAKEEZAH, the musical romantic drama film written, directed, and produced by Kamal Amrohi completes 50 years of release today. The film was released on 4 February 1972. In Mumbai the main theater was Marathi Mandir and also released in cinemas like Regal, Liberty, Lotus, Jaihind, Broadway, Rupam etc. In suburbs, it was released in Milan (Santacruz), Amber and Sangam (Andheri), Hanjer (Jogeshwari), Natraj (Chembur), Kalpana and Akash (Kurla), Shreyas (Ghatkopar) and more.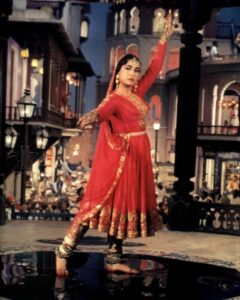 Starring Ashok Kumar, Meena Kumari, and Raaj Kumar, the film revolves on Sahibjaan, a Lucknow-based prostitute, and her attempts to run away from her brothel. In her travel by train, she gets a note from a stranger praising her beauty when she was sleeping. Evacuating from her broken boat, she takes shelter in a tent and finds out that its owner, the forest ranger Salim, was the one who wrote the letter. The rest of the film follows the two's plan to get married and conflicts that are caused by her professional background.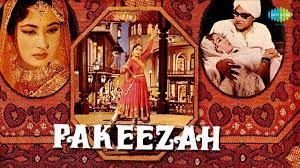 Kamal Amrohi, with whom Kumari was married to, wanted to make a film dedicated for his wife. The story was started being conceived by him subsequent to the release of their collaborative film Daaera (1953). Pakeezah's principal photography, which was commenced in 1956 by the German cinematographer Josef Wirsching, faced many obstacles particularly caused by their separation in 1964 and Kumari's addiction to alcohol, which often made her unable to perform on the sets. After spending years in postponement, filming was resumed in 1969 and finished in November 1971. The soundtrack, becoming one of the highest-selling Bollywood soundtracks of the 1970's, was composed by Ghulam Mohammed and finished by Naushad, who also composed the background score.
Pakeezah has been frequently featured in several listings of the best work of the Indian cinema, including a poll conducted by the British Film Institute in 2007.