Ankit Rathi whose film BOLO HAU released today 15 January, is obviously excited. The guy from Raipur is receiving applauds for his work. Here Ankit talks about his journey and more.
1) What is the one thing that you love the most about your character?
One thing I absolutely love about my character Salman is the kind of "innocence" he carries. Also, I absolutely adore the fearless nature of the character who is confident, mad in love and knows no boundaries.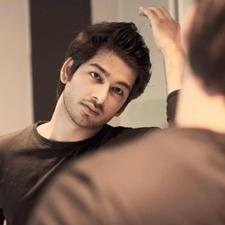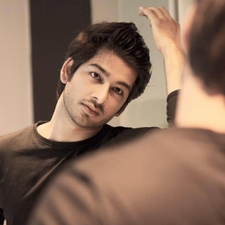 2) You've always been open about the struggles you had to go through in order to reach where you are today, can you tell us something more about it?
Yes, The reason I've always been open about my struggle is to you know, just make it normal. I don't want any sympathy for my struggles. In fact, I've enjoyed my journey with all the ups and downs my career had to offer. A large part of who I am today shaped my journey, and it has made me better and to be honest wiser.
3) Is there someone who motivated you to choose acting as a career?
My desire to be an actor was always very prominent. Shahrukh Khan is one of the many reasons I wanted to act. Growing up, I would always watch films like Dil Chahta Hai and Luck By Chance, and these movies have always encouraged me to be on the screen and do good work.
4) Tell us about your experience working with Tarun Dhanrajgir as your director?
Tarun Sir is a treat to work with. He understands his actors very well. He gives us the freedom to explore the character, and he's a perfect combination of efficiency and ease, which is quite rare.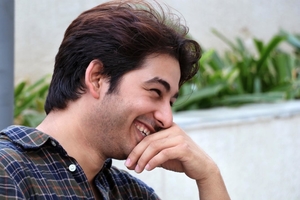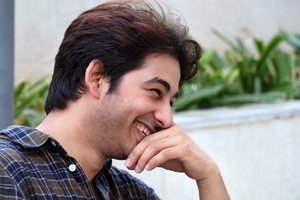 5) Do you wish to sign more films with this father-daughter duo?
I think the father-daughter duo is a treat to work with. They are both very passionate about films, and they're always up for trying new things. I hope I'll do many more projects with this amazing duo in the future.
6) You always wanted to pursue acting as your career, or were there any other plans?
Well, honestly, I never had a plan B. I've always wanted to act. I remember I was selected to be the Rasna boy when I was 5. But I wasn't from Mumbai so I couldn't really pursue acting from that age. But as soon as I completed my 12th, I decided I had to be here. And the very next day, I was in Mumbai. I soon started doing workshops in order to work on the craft. I started my acting journey with commercials like the KBC promotions with Amitabh Bachan, Cadbury followed by cameos in films like Fukrey and Singham Returns. Lately, I've started to enjoy post-production as well, but acting is always my first love.
7) How do you usually judge if the script is good or not?
A large part of deciding whether a film is good or not comes from the first reading itself. I think I always follow my instincts when it comes to making a choice. I think a good script is the soul of the film and it all starts from there.