Costume designer Suman Guha was a stylist for movies like Arshi Nagar, Aschorjo Prodip, Elar Char Adhay, Cabaret to name a few and has worked with the top directors of the Indian Film Industry. After styling for films, short films and fashion shows, Suman now has debuted in the web series world by designing costumes for Ekta Kapoor's much awaited web series MUM BHAI, slated to stream from 6th November 2020 on Alt Balaji and Zee5. In discussion with GLAMGOLD, Suman sheds light on his experience designing and styling for MUM BHAI.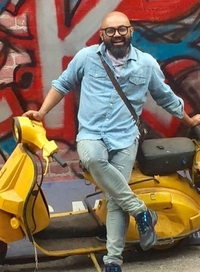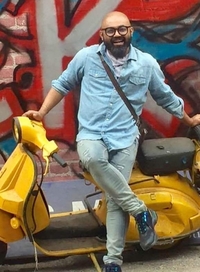 What research did you do for MUM BHAI keeping in mind that it was set in the 80's?
I really put in my extra 100% in researching about the colour schemes, patterns and the timeline of the 80's. I also studied about the cuts of the clothes in that era and how people wore colours back then. There weren't a lot of different materials available at that time, so I wanted to emphasize on patterns on the looks of each and every character.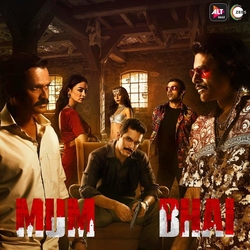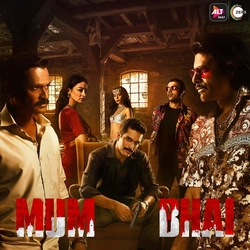 There's a lot of character development with Angad Bedi's character, how was the process of styling him?
Well Angad's looks were a bit more challenging because I had to give him strong and earthy colours because he was a police officer and an encounter specialist. I also had to keep in mind his background, considering he was not from a rich family. He started as a South Indian boy who worked at an Udipi restaurant where he struggled a lot before becoming an encounter specialist. This is why I wanted to style him in a way that he looked strong, classy and glamorous too. In the whole series you'll see him in a simplistic style while also being dip and dapper.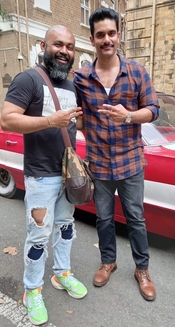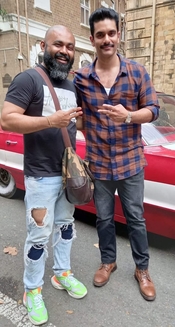 How tough or easy was it to design costumes for 80s era?
Oh yeah, it was challenging for sure, but I had witnessed the 80's to an extent. I grew up seeing my family wear the 80's style so I already saw all the costumes practically in my eyes! I saw a lot of movies back then which inspired me. The research was nevertheless challenging, but worth all the efforts because there is a kind of authenticity in my work, which will be evident once the show hits the screens. All in all, it was great fun working on an 80's themed show!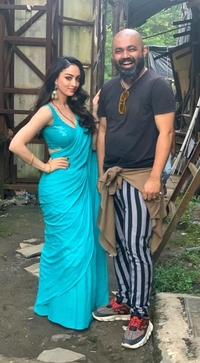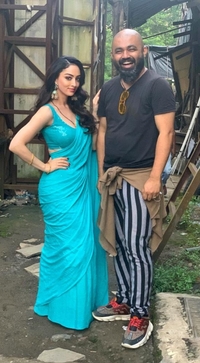 Sandeepa Dhar looks like a quintessential 80's Maharashtrian Woman in MUM BHAI, right from her accessories to her outfits. How was your experience while curating her looks?
Sandeepa is a very modern Kashmiri girl and she comes from a genre of classics. It was a bit difficult to transform that into a middle-class Maharashtrian girl. I gave her nice colours and blouse cuts and always kept her looks simple because simplicity is the best way to maintain fashion. We tried to maintain that throughout. Sandeepa is a great actress and she played her character Vaishnavi so well and also carried all her costumes and jewellery with such grace that it gave justice to all my efforts and looks. I definitely enjoyed to break the monotony of her modern day looks and transform her into a simple Maharashtrian Mulgi.
Which character was the most difficult to style and which was the most fun to style?
Actually there was no such difficulty while styling the characters because I was very sorted about the looks and the moodboard. When I got the script, I discussed all the looks with Apoorva Lakhia and the director, Abhishek Chaubey. It came easy to me because all of it was already going on in my mind. If you know the script well, it's not too difficult to design their looks. We had to differentiate the characters from each other and study each of them properly, and even though it was a bit difficult, it was a lot more fun.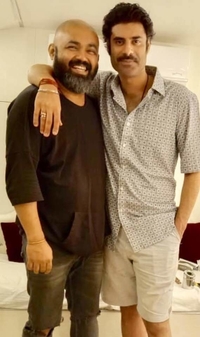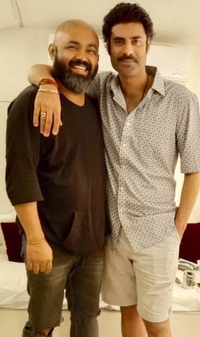 Sikander Kher almost looks unrecognizable in the show and his styling and costumes speak a lot about it. What did you have in mind while styling him?
Yes, that was my goal to make him look a bit distinctive. Sikander has very strong features, his eyes are bold and his hair is also short and sleek. He's done loads of modern day characters who wear jeans. I had to take advantage of and utilize his strong feature as his character was also very strong. We have two strong characters in the series, Bhaskar played by Angad Bedi and Rama Shetty played by Sikander and we had to style them both exactly opposite from one another. Bhaskar was a South Bombay guy and Rama Shetty, a classic Anna from South India. We had already styled Bhaskar in a very simplistic manner, so I kept Rama Shetty's looks very loud with a lot of colours and jewellery. It complimented his character as we can see on the poster. It was a totally different look altogether and both the lead characters look amazing with each other on the poster. I definitely enjoyed styling him a lot, it was a dream character to style and I'm glad that I was fortunate enough to do that. Sikander Kher was amazing as Rama Shetty, his acting was without a doubt top class and he totally pulled off all his looks.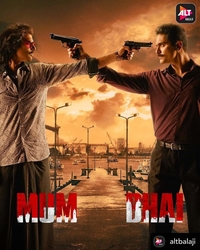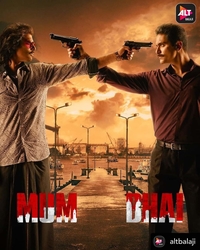 Costumes play a huge role in the storytelling of any show/film. How do you think your ideas and efforts helped take the story of MUM BHAI further? Tell us any instances about your attention to details in this regard?
Yes, definitely, costumes are one of the most important parts in our film industry. Dialogues come second, because when you see the teaser or the first look of a show, the first thing people notice is the looks of the characters and the colours associated with them. It is very important because it has to go with the mood of the scene and backgrounds in it, and we have to keep this in mind before finalizing the colours and patterns of the clothes. There can't be a clash. Unfortunately, there's not a lot of recognition in our country for stylists and designers. There are few designers who call themselves the top designers and think they're the only ones in the industry but there are so many different and talented designers and stylists who get left out and get no recognition. They don't get any coverage and space in newspapers even though they work equally hard and they make the films even more authentic, elegant and classic. It's just sad that these people work hard for decades in the industry and make films even better and make actors and actresses look more beautiful but get zero recognition. I really wish people come out and talk about these designers and stylists and celebrate their works.