The movie '8 DON 75: Only Ichchhashakti Havi', which is in the news due to its unique name, has now come into the limelight for another reason. As many as 14 new actors have got a chance from this film.
Udaharnarth Nirmit's next '8 DON 75 Fakt Ichchhashakti Havi' is directed by Sushrut Bhagwat, the film is produced by Vikas Hande, Lokesh Mangade and Sudhir Kolte. The screenplay is written by Sharvani Pillai and Sushrut Bhagwat, dialogues by Sanjay Mone, lyrics by Vaibhav Joshi and music by Avadhoot Gupte.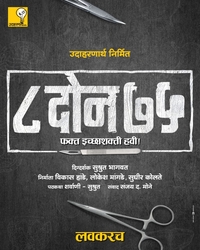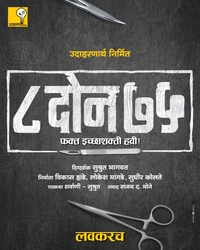 The film stars Shubhnkar Tawde, Sanskruti Balgude, Sharvani Pillai, Sanjay Mone, Aanand Ingale, Vijay Patwardhan, Chinmay Sant, Dr. Nikhil Rajshirke with Pushkar Kshotri in guest appearance.
Director Sushruta Bhagwat said that '8 DON 75: Only Ichchhashakti Havi' will be special for various reasons. The subject matter of the film is special and important, but the 14 new actors are also special. The roles of these 14 new actors are also important. The shooting of the film has just been completed and the film will be released soon.