Star Plus brings to viewers a story of love stirred with flavors of romance and a tinge of drama. The channel ventures into a new space of fun light-hearted and endearing romance with its latest show – Lockdown Ki Love Story premiering on Monday, 31st August at 7pm. Based in Prayagraj, the show will bring forth the enduring chemistry of two lovebirds Dhruv (played by Mohit Malik) and Sonam (played by Sana Sayyad) who are completely different from each other.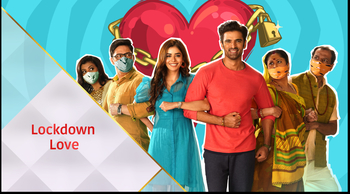 Having won many hearts by playing versatile roles in his past projects, talented actor Mohit Malik now is working towards shaping the character of Dhruv by working on his dialect and putting on a reasonable amount of effort for this role in the show.
Talking about his experience while working for his new show, Mohit Malik says "Allahabadi was not a new dialect for me. I was aware of it but I decided to learn the nuances and the diction to get a perfect grasp over the same. My character in the show speaks Allahaabdi dialect since he is based out of Prayaraj. When this role was offered to me, we were in the lockdown phase and I utilized that time to sharpen my hold over this particular dialect. Even when we use to do workshops with our scriptwriters, I spent extra time with them to understand the tone and tonality of the dialect/language. A lot of the times during rehearsals, I was able to figure it out together with the writers. Whenever we feel there is a need for it, we try and tone down the dialogues so that the essence is conveyed without going overboard."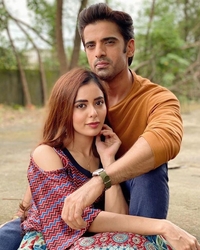 The show has popular actors like Vijay Tyagi, Jayati Bhatia, Deepika Upadhyay, Asutosh Tiwari, Rakesh Kukreti, Kashish Duggal, Ananya Khare and Nazea Hasan in pivotal roles. As all these actors are all set to return back on the small screen, it will also be interesting to see how the story will unfold and pay way into the viewer's hearts.
Gear up to watch 'Lockdown Ki Love Story' from 31st August at 7:00pm only on Star Plus