"Tara -The journey of love and passion" has received so much love from all over the world. The film stars International Award Winning actress Rekha Rana, Rohan Shroff & Ashish Saleem and is Produced & Directed by world famous & very talented Kumar Raj.

Tara feature film is now available on MX Player which is India's most premium OTT platform.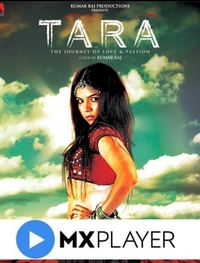 The feature film Tara was also selected for Oscars from West Africa in the Best film foreign language category. Till date the film "Tara" has been officially selected in 296 International film festivals and has received over 199 International awards worldwide.

When asked Kumar Raj about the movie receiving so much of love all over the world he said " I really feel blessed when my movie is appreciated by the audience all over, people from all over the world have loved my movie and now we are very proud that my film is now streaming on MX player in India along with Amazon prime in US and UK , I and my entire team have put so much of efforts into this film. It's a blessing when your efforts are being appreciated & applauded by the audience world wide "

Kumar Raj's next venture titled "Yahan Ameena Bikti Hai" will soon be released.