The Teaser and Motion Posters for the film LAW OF LOVE released ONLINE recently had an effect of completely refreshing the mood of the audiences. This had created a huge curiosity for the official poster of the film among them. The same has now been released through the Social Media. The film world is being joined by two fresh faces appearing on the Poster of this film. LAW OF LOVE which defines love in a new form is now ready to hit the big screen with a bang.
For a stern warning to someone, the phrase "within the lawful limits" is one that is fistful. However there are many topics where it would be difficult to say whether there is a related law for the topic and whether the topic lies within the limits of the law. The nature which has its own set of rules as well as LOVE is similar in nature. Whether with an enormity of an ocean and stunning like the skies, we could speak of Love in a way whether the same could fall within the limits of the law?
Film that places a meaningful glance on this aspect is arriving soon for the audiences. Love is a topic that has always been a topic of interest and when the same arrives on the big screen, it is an audio-visual treat in itself.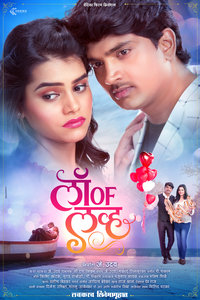 Produced by Vedika Films Creation the film LAW OF LOVE is now ready to hit the silver screens. The acceptance of a love without rules and bonds by the society is doubtful. Even in the modern world the journey of love is full of obstacles. A similar exclusive journey has been portrayed through LAW OF LOVE and by a fresh pair J. Uday and Shalvi Shah. Apart from them the film has an eminent star cast of Mohan Joshi, Yatin Karyekar, Anil Nagarkar and Prachi Palwe playing important characters. Mr. J. Uday has produced the film and has also written the story and screenplay for the same. The dialogues have been written by J. Uday and Makarand Lingnurkar. The film has been directed by Mr. C. S. Nikam and the music has been composed by P. Shankaram for lyrics penned by Murad Tamboli, P. Shankaram and Nilesh Kotke. The songs have been rendered by P. Shankaram, Mugdha Inamdar and Radhika Atre. These songs are the heartbeat of the film and carry you to a different level.
A thunder of action with absolute crisp dialogues will keep you glued to your seats and entertain you to the fullest. The film has been shot at picturesque locations of Mumbai, Kudal and Kolhapur and will provide a nostalgic feel.
Manjnath Nayak has handled the Cinematography while Manish Shirke has been responsible for editing the film. Satish Bidkar has handled the art while dances have been choreographed by Taj Khan. Action sequences from Dev Raj and Sound by Dinesh Ucchil and Shantanu Aklekar (Dee Super Sound) will keep you stunned with the quality.
Setting aside the monotony of entertainment as well as life and refreshing you with the wits, the film LAW OF LOVE is releasing all over Maharashtra very soon…