'Boys', 'Boys 2' and now 'Boys 3' will soon hit the screens. The album of the film is already became blockbuster. Avdhoot Gupte has composed the music for the songs in the movie 'Boys 3' directed by Vishal Sakharam Devrukhkar. The songs from 'Boys' and 'Boys 2' are still popular even today. The songs 'Lagnalu', 'Goti Soda' have become dance and party anthems and now the new 'Lagnalu 2.0' is once again making everyone dance to its tunes.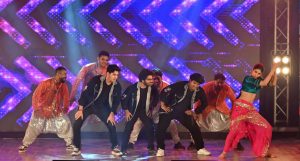 After the release of the trailer of 'Boys 3', a grand musical event was organized in Pune. It was held in great pomp in the presence of the audience. The 'Boys 3' grand musical event featured a concert of super hit songs from the film. An auditorium packed with thousands of people, thunderous applause, a stage decked with musical instruments and singers made this musical evening a delight for the audience. Many singers including Avadhoot Gupte participated in this program and dance performance added to the beauty of the program.
Commenting at the music event, composer Avadhoot Gupte says, "Boys 3 is sure to get the same love that the audience gave to 'Boys' and 'Boys 2.' I'm happy people are liking the songs of the movie 'Boys 3'. The album has a variety of songs. Soon all the songs will be in front of the audience. Just like 'Boys' and 'Boys 2', the album of 'Boys 3' will also get a great response from the audience, I hope so."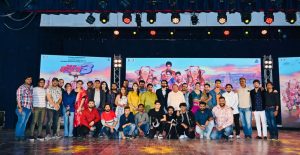 The film has excellent performances by Sumant Shinde, Partha Bhalerao, Prateek Lad along with debutant Vidula Choughule.
Supreme Motion Pictures Pvt. Production, Everest Entertainment in association with Avdhoot Gupte presentation BOYZ 3 is directed by Vishal Sakharam Devrukhkar and produced by Lalasaheb Shinde, Rajendra Shinde, Sanjay Chhabria, co-produced by Manisha Shinde and Kashmira Shinde. The film is written by Hrishikesh Koli. BOYZ 3 is releasing in theaters on 16 September 2022.