On Martyrs Day 30th Jan 2023, a web series called 'Aamchi Mumbai' inspired from the real life incidents of martyrs who sacrificed their life for their country was released on EORTV. In the Marathi web series which is dubbed in Hindi as well, actor Abhijeet Khandkekar will be playing the lead character and showcase the valour on duty. The 4 episodic web series also starring Marathi actress Tejaa Devkar pays homage and a heart-touching tribute to the nation's brave sons. A mix of fact and fiction, inspired by true events, the series focuses on the human side of the most horrific terror acts our country has witnessed.
The web series encapsulates a narration by Chhatrapati Shivaji Maharaj about one of his brave mavala. The story reveals the central character as a man of incomparable valour and extreme resilience. A martyr who sacrificed his life, putting his own life at risk for the nation, has been epitomized as the 'brave-heart' in Aamchi Mumbai. The series will also capture human elements and emotions of the life behind the scenes of a Police official who just as everyone else has a family to get back home to.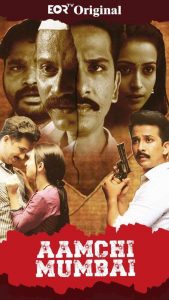 Director Deepak Pandey said, "The web series is not on any specific incident but the storyline overall brings about different facets of the brave hearts life. The main aim is to live and salute the experience and emotions of the martyr when he defended the country against the terrorists. We have tried our best to showcase the journey of not just a martyr but of a brave heart who was much more- a son, a father a husband…"
Actor Abhijeet Khandkekar shared, "For Me, It's an honour to be playing a Police officer who has served the nation and solved so many crime cases to protect the people of the country. It was a smooth ride to work with the team at Dreamzz Images Studio and we together have worked on it as a tribute to all those real life heroes who have fought for their country. It's still easy for me as an actor to portray the character on screen but one can only salute the grit and courage that the real life heroes showed in situations. Thank You to Deepak Sir for allowing me to play this part which is really so close to me."
The web series Aamchi Mumbai is now streaming live on EORTV.