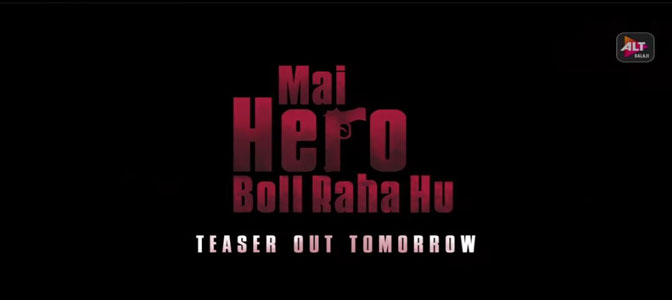 For the very first time, the heroes go missing from ALTBalaji's previous masterpiece show-posters like Bang Baang, Who's Your Daddy 2, Puncchbeat, Fittrat, Dil Hi Toh Hai, Apharan, and Coldd Lassi Aur Chicken Masala. The mystery to be solved is where all the heroes disappeared. In preparation for this never-before-seen action-drama, is the reassurance through a voice-over, "Kyun… Heroes ko dhundh rahe ho? Confuse ho gaye? Koi Nahi.. fikar mat karo, kyunki Hero toh ab aayega."
https://www.instagram.com/p/CNCxOgQqFUT/?igshid=ze0y10ucyhtx
They are making way for the untouchable, unlike anything you have seen before, the Hero, The Nawab. The much-awaited series, Mai Hero Boll Raha Hu, is coming to your screens this summer to turn up the heat even further. We will finally come face-to-face with the Hero of heroes. It is time to make way for the one and only Hero, Nawab, played by the dashing Parth Samthaan!!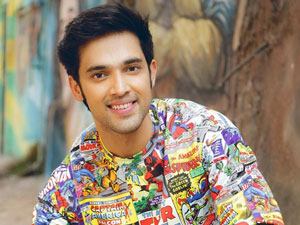 Who doesn't love a good action-drama, and ALTBalaji's Mai Hero Boll Raha Hu is precisely that. The show launch is finally in sight. With the makers' social media pages flooded with love showered for Parth Samthaan, his fans have been waiting for this release since forever.
ALTBalaji's much-awaited Mai Hero Boll Raha Hu is a brilliant action drama set in the nineties, an incredibly vibrant era for culture, traditions, and stories. The show follows a young man, Nawab, who was forced to escape from his hometown. It should be enough to tell a viewer that the show will be one big roller coaster ride. The series is full of twists and turns and, above all, entertainment. The series talks of love, loyalty, betrayal, action, and a 'Hero' at the center of it all, a.k.a Nawab played by the talented Parth Samthaan.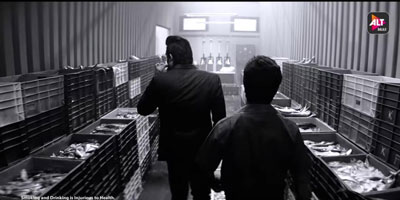 The other fabulous cast in the show includes famous faces like Patralekha, Arshin Mehta, Arsalan Goni, Ganesh Yadav, and various others, all set to entertain the audiences with their amazing performances.
Stay tuned for all the interesting details about this upcoming masterpiece!! Mai Hero Boll Raha Hu will stream soon on ALTBalaji, stay tuned.