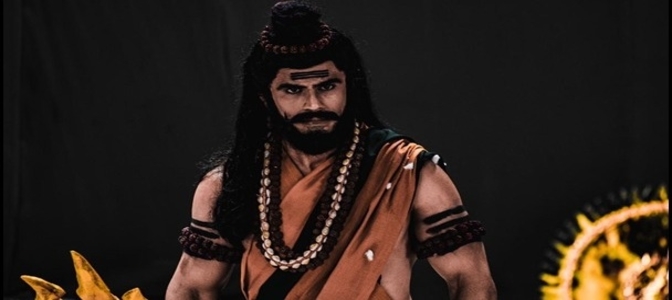 Ankit Mohan like every other person in the pandemic was struggling through these difficult days. The only thing that kept going was his never-ending hope. As they say fortunes change over the night, Ankit Mohan had his experience. The dashing actor got his call a month ago to play the character of Bhaironath in the show.
The show Jag Jaanani Maa Vaishno Devi – Kahani Mata Rani came back with its fresh episodes in this month. Ankit Mohan joined the star-studded cast and crew of the show. Adhering to the guidelines set by the government Ankit started to shoot his scenes.
When spoken to the talented actor Ankit Mohan he said, "It was a homecoming for me when returning to Star Bharat. I played a character for Savdhaan India previously and I was very much excited to come back with another show. I got a call from Rashmi Sharma productions and I said a Yes listening to the character that I was going to play. It has been an experience till now."
According to our sources we came to know that Ankit got emotional while shooting the Bhaironath Vadh track with Paridhi Sharma who is essaying the role of Maa Vaishno Devi in the show. The dedication level is different when it comes to acting for this immensely talented artist.
We wish the talented actor Ankit Mohan success for the show and in the coming days.
To know more about the show and the actor….Tune into Star Bharat and watch Jag Jaanani Maa Vaishno Devi – Kahani Mata Rani Ki every Monday to Saturday at 9.30pm only on Star Bharat