Shipra Arora latest short film Jeevansathi released on the YouTube channel Content Ka Keeda on August 11. While she has written the narrative, it has been helmed by her brother, director Shivankar Arora.  The duo has produced the film as well. Shipra talks about making the project and its relevance in today's time.
"In the story, the characters' parents have set up an arranged marriage and have also fixed a date for the ceremony. Both realises in the beginning of the date that they are not made for each other as they are too quick to judge one another. But then the couple comes to an understanding that one should not judge a book by its cover," she says.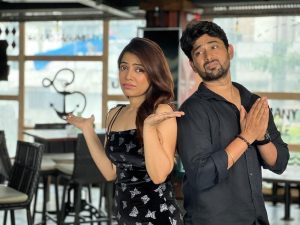 The film stars Manmohan Tiwari and Rini Das. "We have worked with both of them before. It's super comfortable to have them around. Honestly, I wrote the script keeping the two in mind. Jeevansathi is like no other short film. The concept is about soorat se seerat ka pata nahi chalta. In today's society, we are so quick to judge one another. This concept makes you think for a minute and the fact that we shouldn't judge someone based on their face value," she explains.
https://www.youtube.com/watch?v=Gwe5lClU0po&feature=youtu.be
Ask why Shipra Arora thinks short films on relationships always attract viewers' attention. "Relationships are an integral part of our lives, and marriage in India is the most-talked-about topic and Jeevansathi has been weaved around that theme. We are hoping the story will resonate with the viewers because it is quite relatable. Fingers crossed!" she ends.
The content creator and writer has one brother, Shivankar Aroroa, a director, with whom she runs their YouTube channel Content ka Keeda. They also have an elder sister living in the capital. So Shipra and Shivankar, who live in Mumbai for professional reasons, go back home during this time