Saiyami Kher reunites with the maestro Gulzar in her upcoming movie 8 A.M. Metro. The movie, which stars Gulshan Devaiah and is helmed by the director Raj R, is said to be an emotional story. Gulzar Saab's poems were widely used in the movie as a way to express emotions. Saiyami Kher will be seen mouthing Gulzar's poetry in the film.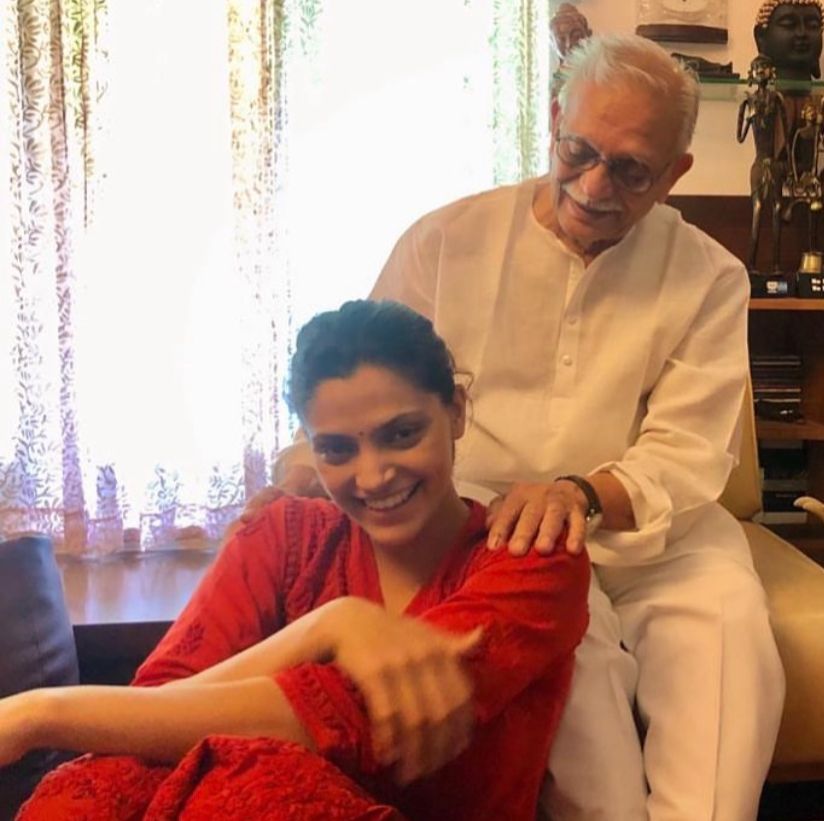 Saiyami Kher is a huge fan of Gulzar Saab and is ecstatic about reciting his poems. The actress had already worked with him on her first movie, Mirzya. Saiyami Kher says, "8 A.M. Metro is a beautiful story and is decorated with poetry written by Gulzar Saab. His poems bring so much life into the film. I feel lucky to have gotten a chance to mouth those poems. He was gracious enough to release the poster of the movie. I have been fortunate to start my acting career with him in Mirzya and Gulzar Saab's words and existence has left a huge impact on my life. His body of work, humility, knowledge is so vast, all I can do is sit back and wonder how one man can do so much. I am a HUGE fan of Gulzaar Saab. He unknowingly has been a big influence in my life. I feel eternally grateful that I am working with him now for the second time, its pure joy."
Saiyami Kher plays the character of a 29-year-old homemaker, Iravati, who leads a mundane life. But her life goes through a huge change when she has to rush to Hyderabad. That's when she meets Pritam, played by Gulshan Devaiah.
Owing to her sporting background, love for the game and knowledge, Saiyami Kher has been roped in to anchor a special show for the upcoming Indian Premier League. Saiyami Kher is one versatile performer. In 2020, She appeared in Mayank Sharma's web series Breathe alongside Abhishek Bachchan. She ended 2022 with a highly praised series, Faadu which marked Iyer Tiwari's foray into the digital space. Soon the actress will be seen playing a paraplegic sportsperson in R Balki's Ghoomer.