Pranati Rai Prakash who was last seen in a leading role in Alt Balaji web series, Cartel is all set to make a foray into the Telugu film industry with a song opposite actor Vishwak Sen. Titled as 'O Dollar Pillagaa' in Telugu the song from Sen's recently released film Das Ka Dhamki. The film and the song are both released in Hindi as well. In Hindi language the song is called 'Paisa Hai Paisa'.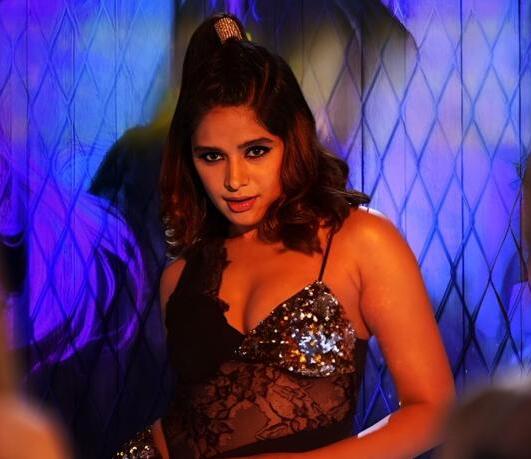 Pranati will be seen along with Vishwak Sen, Rao Ramesh, Prudhvi Raj and Murali Goud in the song. Shot in Hyderabad, the music for Paisa Hai Paisa is composed by Leon James, the lyrics are written by Purnachary and Mangli & Deepak Blue have lent their voice to this high octane number. The choreography is done by Satish Krishnan.
On working with Vishwak, Pranati said, "It was a lovely experience. He's a very warm person. The entire team hosted me with much love and made sure I'm very comfortable. He would keep checking on me through the shoot, take me to the edit screen and show the footage. He also explained the meaning of the words if I needed to know. I really enjoyed doing this song and I believe that is reflected onscreen".
Lead actor Vishwak Sen said, "Pranati's dedication was impressive. She brings a lot of sincerity to the table as a person and as an actor. She has great screen presence too and I believe she will go a long way. Our song has really shaped up well and I hope to see her working more in the Telugu industry going forward."
Speaking about her experience while shooting, Pranati says, "I was dying in pain dancing on those high heels but I managed, I guess. It was an experience of a lifetime. Once a spot dada gave me a foot massage seeing me reeling in pain. It was really kind of him. We had lots of fun on the sets, I socialised quite a bit with Vishwak's friends. I had lots of paneer & idli dum, I loved it so much that I kept asking for more."
Pranati is also gearing up for the release of a web series with Endemol where she plays the lead role.