Celebrated for its pioneering content in the true crime genre, discovery+, in collaboration with Times Chronicle, the content studio from Times Network that produces originals, real and gripping stories has announced 'Love Kills: Shabnam aur Saleem Amroha Hatyakand,' a continuation of the riveting Love Kills saga. Releasing on 6th April 2023, this gruesome story will leave you on the edge of your seat.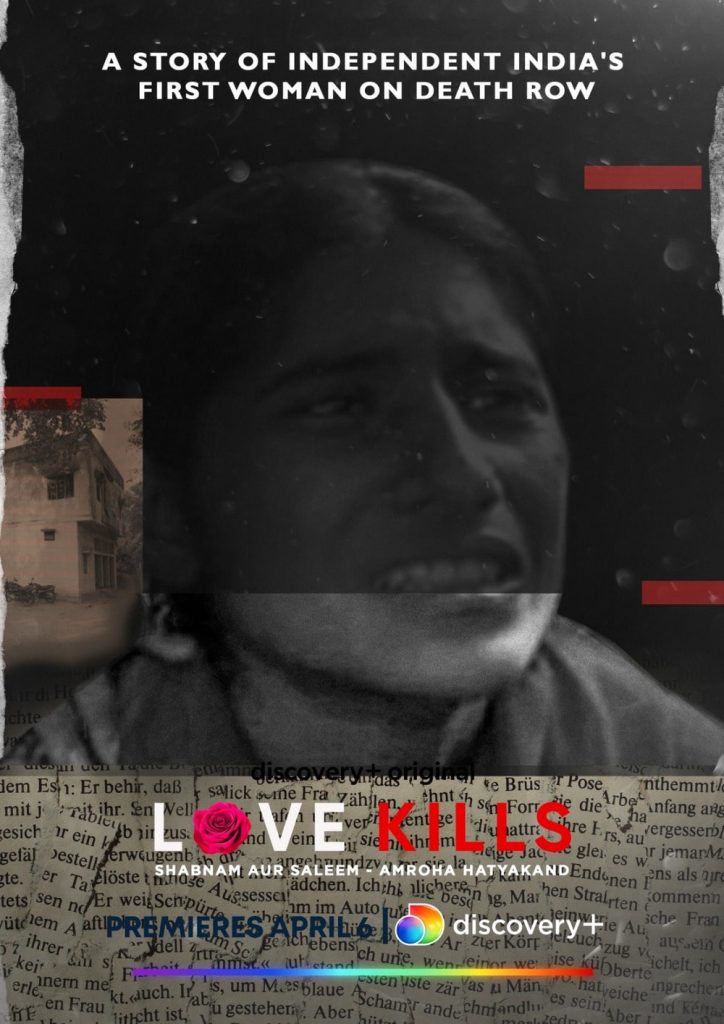 On a quiet summer night in 2008, the village of Bawankheri in the Amroha district woke up to the deafening screams of a young girl crying for help. Her entire family was dead. People who rushed to Shabnam's aid were left aghast to witness the gory image. The nine-acre house, once booming with the chitter-chatter of eight individuals, seven of them had been mercilessly hacked to death. Fresh blood splattered across the walls, rooms left desolate and seven corpses lying where the genteel Ali family were meant to rest in a peaceful slumber.
The ghastly death of a modest, suburban Indian family left Amroha and the entire nation petrified. As media attention and investigative officers began to pour in, a startling truth was unravelled. The young girl crying for help had committed familicide by getting them axed in conspiracy with her lover. Shabnam Ali and Saleem were star-crossed lovers. Shabnam held a double MA in English and Geography and taught at a primary school, while Saleem was a Class 6 dropout working at a wood sawing unit struggling to make ends meet. Shabnam was from a highly regarded Saifi Muslim family, while Saleem was a Pathan. The story took a dire turn when the duo murdered Shabnam's entire family – including her 11-month-old nephew – in cold blood, so they could be together without objection. Today, they stand on the death row for the crime. When Shabnam is executed, she will be the first woman in Independent India to be hanged for a crime.
discovery+, the definitive non-fiction, real-life streaming platform, is looked upon by audiences for its stellar slate of unconventional docu-series spanning across genres. From showcasing detailed investigations to exposing undiscovered facts, the shows on the platform acquaint viewers with surrounding incidents of true crime.
"After an exceptional response from our audience to the first season, we are back to enthrall true crime fanatics with season two of Love kills. Inspired by the fandom, discovery + pushes the envelope within the space and brings to light India's most riveting cases. 'Shabnam aur Saleem Amroha Hatyakand' is another crime story that shook the entire nation to its core. discovery+ is championing content that expands its true crime portfolio and brings the genre to the forefront," Sai Abishek, Head of Factual and Lifestyle Cluster- South Asia, Warner Bros. Discovery.
Love Kills: Shabnam aur Saleem Amroha Hatyakand from Times Chronicle will premiere on discovery+ India on 6th April 2023 and is available to stream in Hindi, Tamil, Telugu, English, Bengali, Kannada, and Malayalam