Producer Shyamprasad Reddy's film PRESTITUTE poster and teaser was launched at Sun N Sand Hotel in Mumbai in presence of chief guest veteran actor, director and producer Dhiraj Kumar. The film is directed by Madhav Kodad. The event was graced by Manoj Joshi, Rahul Dev, Ravi Kale along with lead actress Sasha Chettri and many more celebrities.
Cute looking model- actress Sasha Chettri seemed super-excited with her first major solo lead role in upcoming Hindi-Telugu political news and crime thriller with a controversial titled PRESTITUTE directed by Madhav Kodad. Where hold-your-breath, she plays a daring freelance journalist who gets kidnapped.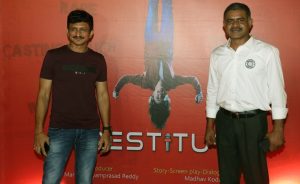 PRESTITUTE stars Mimoh Chakraborty, Telugu movies actress Sasha Chettri, along an ensemble powerful supporting cast of Manoj Joshi, Mahesh Manjrekar, Abhimanyu Singh, Murli Sharma, Pradeep (Ghajini fame) Rawat, Ravi Kale, Rahul Dev, Milind Gunaji, Sayaji Shinde and Yashpal Sharma. The film is produced by Shyamprasad Reddy under the banner of Ajagava Arts and writer-director-action master is Madhav Kodad.
On the occasion Manoj Joshi congratulated the team f film and said, "This is a film with different subject. I am playing an insurance agent. My character is very different from the previous ones I had played till date."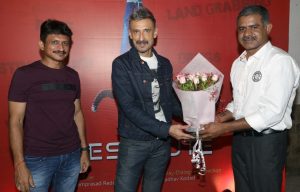 Rahul Dev said, "This film is about journalism in today's time. Fake news and trolling is not good. It is not easy to do job of journalist as they face many challenges during their duty. I am playing a negative character."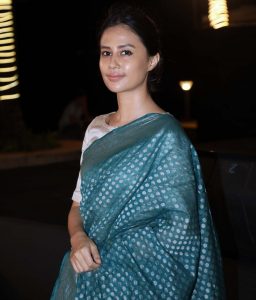 Debutant actress Sasha Chettri said, "My character is very challenging. I get kidnapped, tortured. I believe myself lucky to get such a film as my debut in Bollywood and also got opportunity to work with power house actors."
Mimoh Chakraborty could not present because of illness. The event was superbly hosted by anchor and actress Ekta Jain. PRESTITUTE is made in Hindi and Telugu.