The anticipation for Aashram 4 is reaching a high pitch, with fans eagerly awaiting its arrival. Since its explosive debut in 2020, Aashram has caught our attention with its thrilling storyline. While there's still no announcement for Aashram Season 4 on MX Player, the fervour surrounding this highly anticipated web series remains unwavering.
From the mysterious magnetism of Baba Nirala, flawlessly embodied by Bobby Deol, to Chandan Roy Sanyal as Bhopa, Aashram has gifted us with unforgettable characters etched deep in our memories. As we impatiently count down to the next chapter, let's take a moment to revisit our beloved characters who have left an indelible mark on our hearts.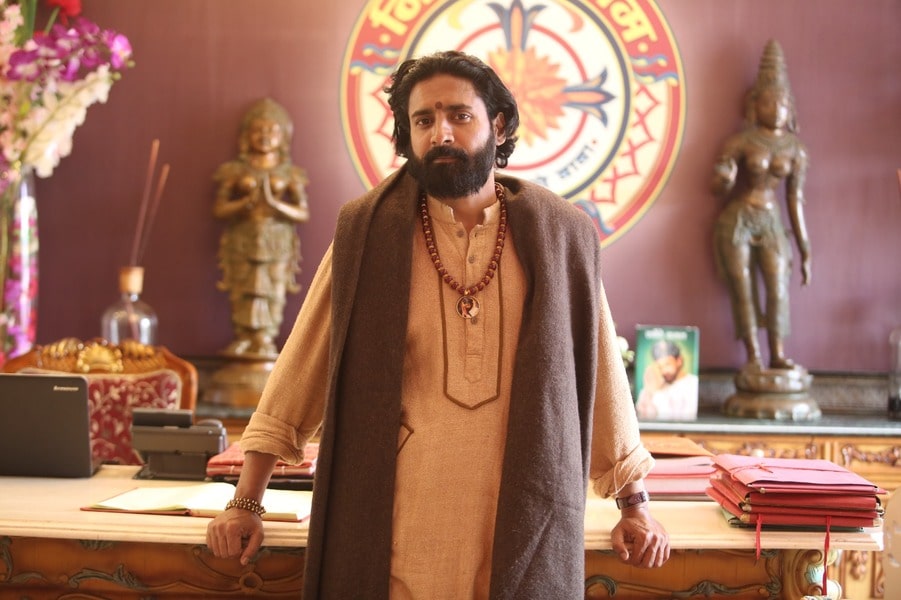 Bobby Deol as Kashipur Waale Baba Nirala – Bobby Deol's portrayal of Baba Nirala in Aashram was a career-defining performance that left viewers spellbound. With a commanding presence and an enigmatic aura, Bobby breathed life into the character of the self-proclaimed godman. As Baba Nirala, he wielded power with an iron fist, captivating the marginalized sections of society who looked up to him as their saviour. But behind the charismatic facade, a dark truth lurked, challenging Deol to delve into the depths of his acting prowess. With each scene, he masterfully showcased the complex layers of Baba Nirala's character, seamlessly transitioning from a charismatic leader to a sinister manipulator. Bobby's performance as Baba Nirala has been etched in viewers' hearts, and they are eagerly waiting for him to return with Season 4.
Chandan Roy Sanyal as Bhopa Swami- Chandan Roy Sanyal captivates as Bhopa in the intricate web of the Kashipur Aashram. His performance is nothing short of fabulous, as he embodies the character. As Baba Nirala's trusted right-hand man and Administrative Head, Bhopa skillfully shields the dark secrets and preserves the flourishing Aashram. With calculated precision, they navigate the system's intricacies, becoming a master of the game. Immersed in the Aashram's management, Bhopa exudes unwavering composure and quick thinking, dedicating every waking moment to its operation. Bhopa's presence adds a captivating layer to the gripping tale, pulling the strings behind the scenes and leaving a lasting impact on the world of Aashram.
Aaditi Pohankar as Parminder 'Pammi' Lochan – Aaditi Pohankar brilliantly portrays Pammi, a determined young woman with aspirations of winning a wrestling gold medal, whose path intertwines with the enigmatic Baba Nirala. Season 3 saw Pammi's quest for justice against Baba Nirala. Initially placing her hopes in him, Pammi's journey takes a harrowing turn when she sees the real side of Baba. As the gripping narrative unfolds, Pammi's resilience becomes a source of inspiration, highlighting the power of one individual's determination to overcome adversity and seek justice. Viewers eagerly anticipate the upcoming season, hoping Pammi will triumph over the forces that have tried to silence her.
Darshan Kumar as Ujagar Singh – Darshan Kumaar delivers an outstanding performance as police officer Ujagar Singh in Aashram. His performance shines as he navigates the complexities of Ujagar's character, marking a career highlight. In Season 3, Ujagar emerges as a pivotal figure in Pammi's fight for justice, dedicating himself to building a case against the charismatic yet corrupt Baba Nirala. Determined and unwavering, he leaves no stone unturned in his quest for evidence, even as the odds stack against him.