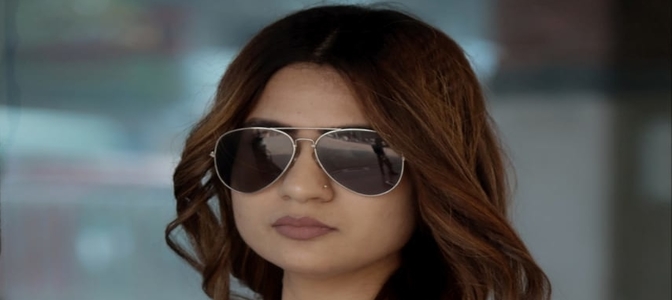 Read Time:
2 Minute, 42 Second
Alaina Solomon who is seen in serials like Udaan, Yeh Teri Galiyan, Meri Gudiya, Laal Ishq, Kahat Hanuman Jay Shri Ram, shares her journey from Bareily to Mumbai with GlamGold.
Vipul K. Shah
GG) You always wanted to become an actor?
AS) Since childhood. I joined theater when I was 8 years old. Since then I have done many plays. I have done theater for 18 years. I acted in Manto sahib's play 'Gair Jaroori Log' where I played Saugandhi. This character is very close to my heart. I played Manto ji's wife in 'Kagazi Hai'. In 2019 I did 'Shataranj Ke Khiladi' where I played Mirza Begum. The play got tremendous response. For fifteen continuous days, we did two shows a day.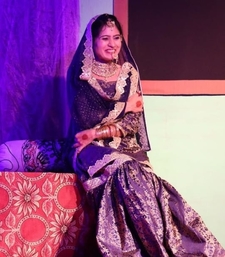 GG) How did TV serials happen?
AS) From Bareily I was sending profiles, audition videos to production houses. When I sent profile for Colors show 'Udaan' two days later I got call from production house and I was on board. I came to Mumbai and done many shows. I also acted in Vikram Bhatt's web series Maya season 3.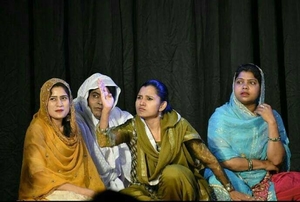 GG) What difference do you feel working in theater and small screen?
AS) See, for an actor medium does not matter. But of course when you work for a TV serial, if something goes wrong you can take re-take till the scene is Okayed. But when you act in the play re-take is not possible. It is live performance. Secondly in TV serials you shoot for episodes and after few days it is aired. Audience is watching the episode at home. In theater you get live reaction from audience. After the play is over, when you come for curtain call, you hear clapping, that moment gives you such a joy that it cannot be described in words. It's a different feeling.
GG) How did you feel when faced camera first time?
AS) Ohh I was so excited. Since I had done theater I was confident and there was no fear. When you act in plays, there is little fear of doing mistakes because hundreds of people are watching you. But in TV serial there is no such fear.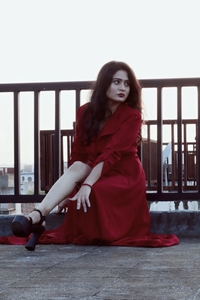 GG) Being an actor, what is your family's reaction?
AS) Though I am from small town, my family has always supported me. In fact my papa is a big inspiration for me. He always supported and stood by me to fulfill my dreams. This year, 25th April, I lost him, but he will be always with me. He is there up above the sky, giving blessings. I will always miss him.
GG) In this pandemic period what lesson of life did you learn?
AS) There is a famous dialogue of 1971 film 'Anand' – "Babumushoi, zindagi aur maut upar waale ke haath hai…Usse na toh aap badal sakte hai na main…Hum sab to rangmanch ki kathputliyan hai jinki dor upar waale ki ungliyon mein bandhi hai". So I would say help each other, meet each other and cherish those moments.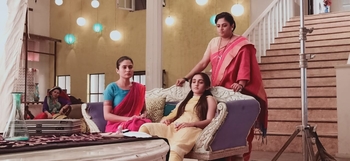 GG) What next?
AS) There are few projects of film in pipeline. Let's see after pandemic period is over its time to enter big screen now.