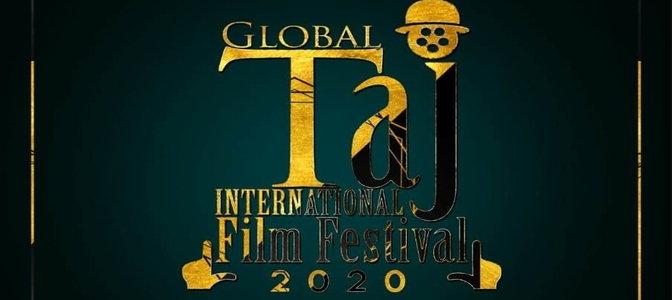 Glamour Films Live and KMI Institute Dr. Bhimrao Ambedkar University have organized Global Taj International Film Festival in Agra. It will be held from 6 to 8 November. Films from 10 countries including India will be screened.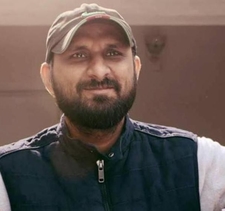 Festival director Mr. Suraj Tiwari said, "We are glad to organize GTIFF this year in spite of the Covid19 pandemic. Of course, all the necessary safety measures will be taken care of."
About the screenings he said, "The films of 7 countries have been registered till date. Films giving messages based on social concerns are being given prominence. Apart from feature films, short films, documentaries, animation films and music videos will also be screened in the festival. The screening will be held at University's Paliwal Park Campus Jubilee Hall."
KMI Institute, Dr. Bhimrao Ambedkar University is the co-organiser of the festival. Says director Professor Pradeep Shridhar, "During the film festival, Masters Talk and film workshops will be added attractions for film buffs. It will benefit the students of institute as well as new film makers. Question-Answer session will be also there where producers, directors and technicians will answer their queries.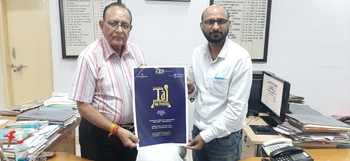 Everybody knows pioneer of film industry Dadasaheb Phalke but less known about his wife Smt. Saraswati Phalke who was the first female film technician of India. For her contribution towards Indian Cinema we started an award on her name last year and this year also it will be given to a female technician.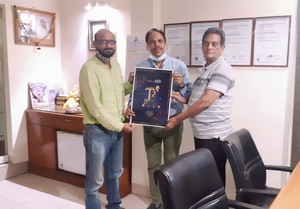 The three day festival will be attended by producers, directors, production houses, writers, and artists from India and abroad. The shooting locations of Agra and nearby will also be shown. Vipin Goje's cinematography workshop and Masters Talk Show will be moderated by film critic Dr. Mahesh Dhakad.
Curtain raiser ceremony will see the presence of the prominent people from the industry. The jury consist Vinod Ganatare, Aakash Aaditya Lama, Jitendra Sharma, actress Putul Gupta and actor Umesh Bajpayee. Film festival Patron Mr. Ranjit Sama said, "GTIFF will be attended by Dr. Bhimrao Ambedkar University's vice chancellor Pro. Ashok Mittal, state minister Chaudhary Udaybhan Sinh, MP Pro. S. P. Sinh Baghel, MP Rajkumar Chahar, Mayor Navin Jain, MLA Yogendra Upadhyay, Rampratap Sinh Chauhan, Purushottam Khandelwal, Bhagat Sinh Bhaghel, veteran poet Dr. Som Thakur, lyricist Dr. Ramendra Mohan Tripathi, Surendra Sathi, Jawahat Dawar, Pratibha Jindal, Mangal Sinh Dhakad, Mukesh Natural, Sanjay Goyal, Dhananjay Sinh and many more."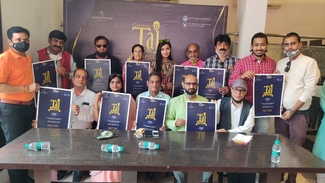 Other guests expected to attend are Dhadak All Film Associations general secretary and West Media chairman Mr. Abhijit Rane, FWICE president Mr. B. N. Tiwari, WIFPA Mumbai secretary Mr. Dilip Dalwi, Anita Naik, Rama Mahera, WIFPA Treasurer Ravindra Arora to name a few.