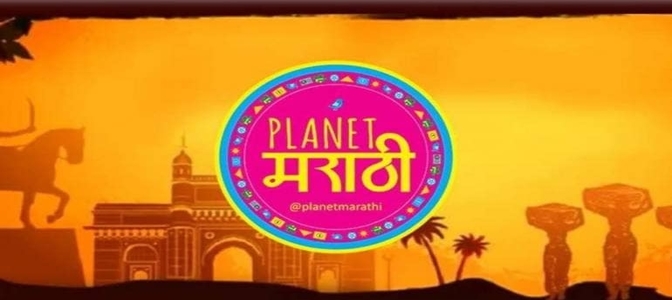 Read Time:
1 Minute, 20 Second
The world is experiencing a wave of digital transformation and every industry is adapting to it. The emergence of OTT has disrupted the experience of entertainment for the audience making it accessible, affordable, and uncomplicated. While many Indian OTT platforms have tried to be inclusive about regional content, Marathi craft is yet to see it's high praise! Passionate filmmaker and producer Akshay Bardapurkar of Planet Marathi, actor Pushkar Shrotri, and music composer Aditya Oak are all set to launch Planet Marathi OTT, India's one and only platform that curates Marathi content, exclusively for Marathi audience. The trio is gearing up to produce 10 new web series and also 850 hours content for children.


All 10 web series will star popular actors directed by renowned directors. Planet Marathi OTT will soon announce web films and short films. Planet Marathi OTT will be launched in December 2020.
Planet Marathi OTT's tagline, 'Ma Mancha, M Marathicha' evokes a sense of pride as we will finally see the launch of an OTT specifically for Marathi audience. Planet Marathi OTT hosts a plethora of binge-worthy Marathi content like films, theatre, television shows, infotainment, educational content for kids, fiction, non-fiction, reality shows, and a lot more! It is the future of digital entertainment in the Marathi language.
Recently Pushkar Shrotri and Aditya Oak announced digital theater. Now the road to release of films will be smooth for producers where they can release on this OTT platform. Audience can watch first day first show right sitting in their home. This facility will be available on pay per view basis.