Singer Arpita Chakraborty, who has sung many film songs for 'Total Dhamaal', 'Satyagraha', 'Ragini MMS2', 'Hero' and 'Bezubaan Ishq' is all set to release a single. It is a romantic number 'Makhmali' and directed by the talented Prasad Kadam. The song will feature 'Pyaar Ka Punchnama' actor Omkar Kapoor in it.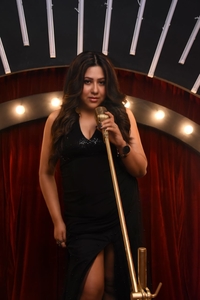 Kadam, who has directed a lot of ad films, said, "It was fun shooting this music video. Whether you are shooting for a film or a single or music video, the only change is the scale and duration of your involvement. I had been approached earlier to direct a music video for them, but I didn't want to do something mediocre. I wasn't interested in directing a single, which portrayed girls wearing skimpy clothes and and dancing in a bar. When Arpita expressed her idea for an original song, I was excited."
Prasad added, "With "Makhmali" we are trying to bring back retro gangsta era. We had planned what exactly we wanted to achieve. The look, the color palette, the choreography, even the kind of guns we have used was important. I am sure the audiences will enjoy watching the song."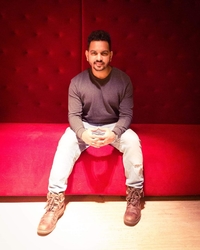 Prasad has in the past couple of years directed ads for many MNCs and corporates. He commented how he shot an ad for Enrich during the lockdown. Prasad said, "Enrich is one of our regular clients, we shot an ad for them in the lockdown too. We asked actors to shoot videos and send from home. Our ads for Gleneagles Global Hospitals for Cancer Awareness recieved many awards." The director also reveals how he plans to direct a feature film after the music video.
Ask Prasad, what or who inspires him the most and he said, "Ram Gopal Verma made some highly inspiring film in the 90s. 'Satya', Kaun, Company, Rangeela – they are all wonderful films. I wanted to make films the way he was doing back then. Mani Ratnam's films have also had a big influence. When I was in UK I got closer to world cinema. I would love to make films in the sci-fi genre. If my first film clicks, I would want to work on a sci-fi film. I have a script in place, too."