ZEE5, India's largest homegrown video streaming platform has presented Originals across languages and genres with meaningful and purposeful content. The platform has also built a strong franchise strategy with shows such as Rangbaaz, Abhay, State of Siege; each with two seasons highly appreciated by the audience and critics alike. State of Siege: 26/11 was one of the first web series that was released after the pandemic hit the entire world, which was a tribute to our brave Indian soldiers who sacrificed their lives for the country. It also went on and became one of the most talked about shows. Earlier this year, the platform announced a film a tribute to our soldiers, saluting the brave Indian spirit and continuing the legacy of the Siege series. The original film is titled State of Siege: Temple Attack which is inspired by true events.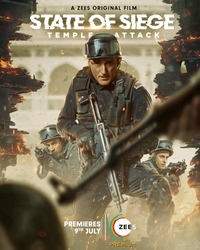 Talking about choosing to make a film and not a web series as the second franchise, director Ken Gosh shares, "Part one of State of Siege was set on the events of 26/11, which had a lot of locations, terrorists, victims officers and a much more extended storyline, so the entire story and all the details couldn't be shown in a 90 or 120-minute film. But here with the State of Siege: Temple Attack, the inspiration for our story was an attack which lasted for a shorter duration, so a film fit the narrative perfectly. Shooting-wise, it is the same. I mean I shoot my web series also like I am shooting a film, the difference actually happens in the writing and not so much in the way it's shot, at least for me."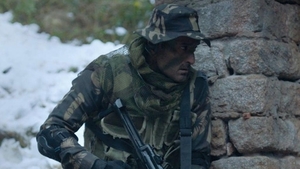 We see Akshaye Khanna back in the uniform after many years, Vivek Dahiya back as an NSG commando after State of Siege:26/11 and Gautam Rode. The dream team who created State of Siege: 26/11, Contiloe Pictures (Abhimanyu Singh) is back to produce the film which will be directed by Ken Ghosh who helmed the hugely popular and successful Abhay 2 as well. Lt. Col (retd.) Sundeep Sen who was a consultant on both the State of Siege projects.
State of Siege: Temple Attack is slated to premiere on 9th July on ZEE5.