Kaushal Joshi is a well-known name in the TV industry. He manages the work of popular television faces namely Hina Khan, Bharti Singh and Shehnaaz Gill. Recently, Kaushal added another feather to his cap when he turned producer for music video 'Bhula Dunga' featuring Siddharth Shukla and Shehnaaz Gill.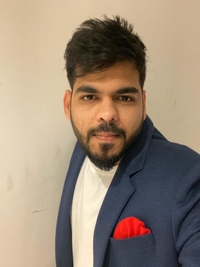 How has been your journey so far?
I feel extremely blessed. The people who been around me have played a significant role in my journey. It's always teamwork. I could explore more because my team has always supported me. In a short span, with our honesty and dedication, we have become a reputed name in the industry.
You have also turned a producer recently, so how is that experience?
It was an extremely overwhelming experience. I am so glad that my first project as a producer received so much love and appreciation.
What challenges did you face during your journey?
In the industry that we belong, everything is constantly changing and moving very fast. We need to cope up with it or you lose the race. As managing brands (artists) I wouldn't deny if I'd be saying that I have given my blood, sweat and time.
Who has been your biggest support?
My family. They have always understood me. My profession is extremely demanding and they have always supported me in building my company.
Which celeb has been the best during your course of manager?
All of them. I always say that I am very lucky with my talents. We are like family, in good and bad times, we stick together.
What type of content you would like to produce in the near future?
I am really looking forward to producing a TV show. Non-fiction content for TV has always been my liking. Hopefully, if everything goes well, you will find me doing that very soon.
Which celeb do you wish to manage?
I am already doing that. All the talents that I wanted to manage are with me.