Vipin Bhardwaj who was last seen in web series 'Crackdown' has now completed the shoot of the sequel. He has worked in theater for three years, is excited as his play '1962 Rezang-la ke Shaheed' will be performed at NCPA Mumbai on 25th April 2022 under the banner of Sixth Sense Cine Vision.
Talking about the play Vipin says, "The play is based on the Indo-Chinese 1962 war and we have also shown some live war scenes to go with the story. The play is about the stories and experiences of the Indian army and how in spite of having weaker equipment in comparison with the enemy, we killed 10x more of their army."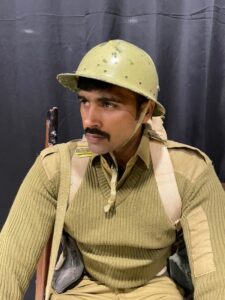 What character you are playing? "I play the character of Rana, who is a fun-loving but emotional kind of a person. He is very supportive of his friends and has good bond with all of them," adds the actor.
Vipin has done plays like Back To School, Truth N Dare, Snow White etc. After a gap of almost three years he is acting in the play. He says, "I love playing characters with an army background. Even in the past, I've worked on an army-based song. Another reason is our incredible team – we have some really talented and passionate people who have made the play what it is today."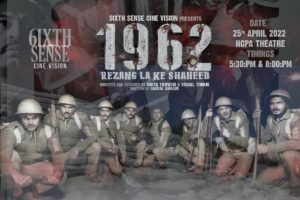 Directed and designed by Smita Tripathi and Vishal Tiwari, 'Rezang-la-ke Shaheed' is written by Gaurav Ambare. The play also stars, Rahuul Chwudhary, Dhruv Tripathi, Amit Tiwari, Jagmag Parmarth, Sanjaykumar Sahu, Ahmarr Khurshid, Basant Kumar, Anushri Kushwaha, Prayas Pandey, Ashutosh Shukla, Prateek Singh Nikhurpa and Mobassheer Ali Siddiquie. The music is given by Ashissh Mishra, Lights by Pawan Chakraworty and Akashkumar is assistant director.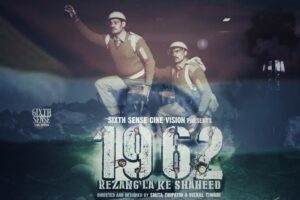 Vipin Bhardwaj is a popular name in fashion industry has done national and international fashion shows like Bombay Times runway, IIFW shows and many more. He has worked in short films, commercials, music videos Preety Girl (Kanika Kapoor ) and Yaad Na Karan as well.
His next projects web series The MIRAZE directed by Sanjiv Chadha and short film THE LAKE are in post-production stage and will stream soon.