The current phase marks an unprecedented time in modern history and it will require the best of humanity to overcome this battle. Social distancing and staying at home have become the need of the hour. To encourage more and more viewers to stay at home and combat these difficult times, Star Plus once again aired the epic show Mahabharat for its viewers in March 2020. Now given the immense popularity of this epic show, the channel which show case a Maha Movie this Sunday through the lens of one of its greatest characters and perhaps the most loved of Mahabharat – Arjun.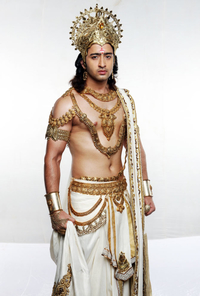 The maha-movie 'Mahabharat Ki Mahakathayein – Arjun Ki Kahani' will narrate Arjun's journey as a son, a brother, a husband and as a warrior. Shaheer Sheikh who essayed the iconic role of Arjun in the show, takes us to a trip down the memory lane and shares how this show has been a stepping stone for him and how it helped him mettle as an individual.
Speaking on the occasion Shaheer adds, "With Mahabharat' rerun on Star Plus and its brilliant initiative to take the audience on the journey of each character individually, this weekend I would like the viewers to watch 'Mahabharat Ki Mahakathayein – Arjun Ki Kahani'. This Maha- Movie will revolve around Arjuns' character as someone who wants to do the right thing, it is so comforting to do a character like his valour. It was a big responsibility to play one of the biggest warriors of this epic tale. Generally, when you play a strong character, you give everything to it, your time, your efforts but Arjuns' character has taught me a lot hence, I have such profound memories of playing the role on screen."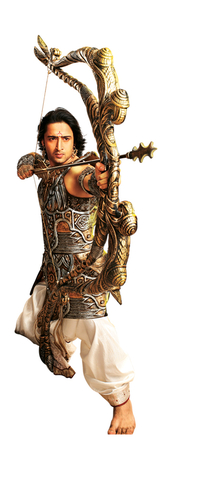 The story of Mahabharata has been told and retold several times but this time the attempt is to make viewers understand the complexity and enormity of its key characters. With 'Mahabharat ki Mahakathayein – Arjun Ki Kahani' let us witness his story in detail.
Tune in to the Maha-Movie based on the life story of Arjun this Sunday from 8:30 pm onwards only on Star Plus