Star Plus is gearing up to launch a new show titled 'Lockdown Ki Love Story'. Produced by well-known TV producer Rashmi Sharma, the show features popular actors Mohit Malik (Dhruv) and Sana Sayyad (Sonam) in lead roles. Based in Prayagraj, viewers will witness the enduring chemistry of two lovebirds who are completely different from each other.
Gorgeous actress Sana Sayyad is known to have made her mark in the industry with a reality TV show and since then, there's been no stopping for her. Sana is happy to be back on-screen and shares how she relates with her new character 'Sonam' the most.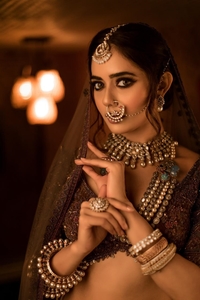 Commenting on her new role, Sana says, "When I was offered the role, I was excited to essay the character of Sonam as it shares a lot of similarities with my real-life personality. Be it the fashion sense applied or my style of talking, Sonam is almost a carbon-copy of myself. I am also excited to work again with Star Plus and grateful for this opportunity. The concept of the show has never been seen before and I am positive the audience will thoroughly enjoy it as much as we enjoy shooting for it."
As the story would unfold, the audience will get to see how the life of Dhruv (Mohit Malik) & Sonam (Sana Sayyad) meet with each other along with their clashing families. Popular actors like Vijay Tyagi, Jayati Bhatia, Deepika Upadhyay, Asutosh Tiwari, Rakesh Kukreti, Kashish Duggal, Ananya Khare, Nazea Hasan, and many others will also be seen part of this show.
Lockdown Ki Love Story to hit your TV screens from 31st August at 7pm only on Star Plus