Often when we watch a movie and are blown away by the gripping visuals or the suave camera work, as movie buffs, often we do a quick search to know who the 'director' is! And let us say the music was equally compelling, then the 'Music Director' as well. But one person we often underestimate is the power of the cinematographer – the hands behind the camera!
Surely a film is conceived in the mind of the director but it is the cinematographer who actually makes it happen. It is the cinematographer who is involved in the entire production lifecycle and interacts closely with the director to create the visual magic that translates onscreen.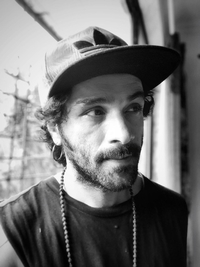 So does the job of a cinematographer intrigue you now? Want to know more? We have ace cinematographer and Bollywood's popular man behind the camera for iconic films like Gully Boy, Raman Raghav 2.0, Ghoul, Blackmail, Made in Heaven and Toofan – Mr. Jay Oza sharing his experience from films and insights on the nuances of the craft.
This masterclass is curated by Bookaworkshop.in and Jay will share his rebel story as a cinematographer and talks about 'behind the scenes' for some of the most iconic scenes from his movies! It will a masterclass to understand ow the camera approach film scripts and scenes and the strategic ideas behind creating a visual canvas.
Jay Oza started his career with the short film The Unborn Identity in 2010, and then was associated with the television documentary series The Dewarists. His most notable work came with the Indian adaptation of the American television series 24, winning him the Indian Telly Jury Award for Videography (Best TV Cameraman – Fiction). Jay has also worked on few popular web series and other short films, and among his other feature film credits are Raman Raghav 2.0, Ghoul, and Blackmail. His 2019 release includes Gully Boy, which won him numerous accolades, including Filmfare Award for Best Cinematography (2020) Gully Boy.
The session is Free and scheduled for 23 Aug, 6:00 pm – 8:00 pm IST over Zoom Meeting.
To know more about the session and other details: https://www.bookaworkshop.in/event-details/the-gully-boy-adventure