Bhuvan Bam is braced up with the release of his debut web series, Taaza Khabar. Along with its extremely interesting story, the web series is also getting a lot of positive feedback about its music. Bhuvan, who has also co-produced the show, has lent his vocals for the song Khwaabon Ke Mele. The song, which was written by his old friends Salman Khan Niazi and Zaman Khan, has a sweet story to it. Bhuvan shot the music video and is now set to release the music video a month after the shows incredible success and it's continues top watch content across OTT platform.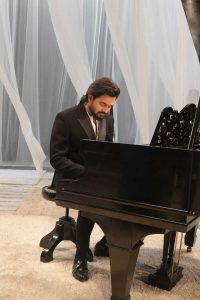 Bhuvan's association with Salman and Zaman goes back 7-8 years ago. The content creator-turned-actor used to play music at a Mughlai restaurant back in the day in Delhi with two brothers. Now, they collaborate again and have come out with a masterpiece like Khwaabon Ke Mele. These kinds of stories one might have seen in the movies, but for Bhuvan it's a reality.
The actor says, "I have known Salman and Zaman from Delhi days, when I was a nobody. We used to perform together and the three of us have been part of each other's life in the ups and downs. Keeping aside our personal equation, one thing I have always been sure about is that they are brilliant in their words and their knowledge of music is vast. So, when I was thinking of someone to write the song which is a very important part of the series, I was sure that these brothers were going to create magic and they did too. From singing in restaurants to making music for the series, it felt like life came full circle."
Taaza Khabar fantasy comedy thriller miniseries written by Abbas Dalal and Hussain Dalal; directed by Himank Gaur. It stars Bhuvan Bam, Shriya Pilgaonkar, J. D. Chakravarthy, Deven Bhojani, Prathamesh Parab, Nitya Mathur, and Shilpa Shukla.