ALTBalaji's Bekaboo has gained a lot of love and appreciation from the youth and ever since the audience has been itching for a season 2. The much awaited season 2 is finally on the horizon. The story follows a lot of characters and their different plots for revenge against different people. Every single character seems to have a target on their backs, leaving everyone looking over their shoulders all the time. The story picks up where it left off with Anaysha shooting up to fame overnight because of the success of her book and her insecurity causing her to play dirty games and backstab competition a.k.a Bidita.
Taaha Shah plays Novin Bidita's romantic partner in the series. Novin is a video game reviewer by profession. He believes he needs to be supportive of her even at her worst and helps her in doing the worst as well. He masterminds a revenge plan to bring down Anaysha after she walks over Bidita's career. On the other hand he is constantly involved with Kashti making his character and intentions questionable.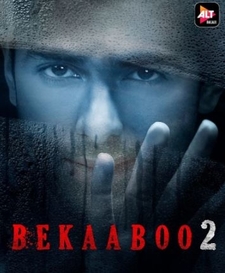 "Novin is a very complex character. He lives life in the grey sometimes crossing over to the dark side. Being my digital platform debut this one is very close to my heart and it was important to give it my all. Grateful that I got to debut in the digital space with a character like Novin and a story like Bekaboo," Taaha Shah Badussha.
The other cast in the show are Subha Rajput, Taher Shabbir, Priya Banerjee, Poulomi Das, Smaran Sahu, Tusharr Khanna and various others.
The second season of the series is expected to be streaming on the platform very shortly. Stay tuned for more updates.