The audience of 'Fakta Marathi' will be able to experience the feast of quality Marathi superhit films which have become famous nationally and internationally throughout the month of May 2021. 'Fakta Marathi' has kept the audience entertained even during the difficult times of lockdown. Throughout the month of May, viewers will be able to watch one superhit film every day as well as the popular series 'Sai Baba Shraddha Saburi' and 'Saptapadi' only on the channel.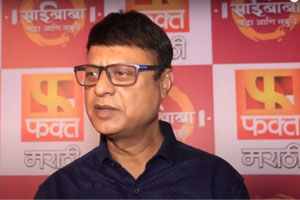 About the best superhit movies that is being aired only on the channel, Shyam Malekar, Business Head of 'Fakta Marathi' says, "Everyone has to stay at home due to lockdown. Everyone has a specific stress. Everyone needs to maintain a healthy as well as mental balance during this time. This need can be met through quality entertainment. So our channel has decided to open a bank of superhit movies that entertain everyone. The channel is going to premiere a superhit movie every day. The aim of channel is to stay at home and get rid of tension by watching 'Sai Baba Shraddha Saburi' and 'Saptapadi' series along with favorite movies. We have selected over 30 superhit films for the month of May, which are also nationally and internationally acclaimed.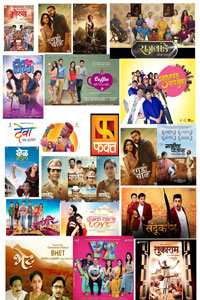 The films airing on Fakt Marathi channel include Farzand, Tukaram, Dagadi Chawl, Morya, YZ, Satrangi Re and many more. So watch your favorite movies only on Fakt Marathi.