High Fashion Men's calendar spearheaded by Runa Farah THE ILLUSIONER 2021 was launched.
Runa Farah Das of Getarty Productions, proud owner, curator, and conceptualiser of the calendar, acing the glam game featuring the best artist and themes every year.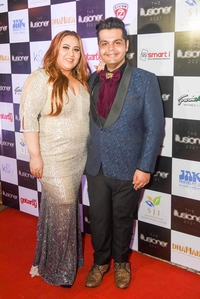 The ILLUSIONER 2021 features Terence Lewis, Ruslaan Mumtaz, Sourabh Raaj Jain, Pramoud Rao, Vishal Pandey, Mridul Madhok, Vikas Verma, Rohan Gandotra, Kapil Guchiya/Tapan Singh/Sandeep Bomble, Amit Thakur, Anil Charanjeett, Sushant Divgikr, Utkarsh Kohli, Shivem Kumar, Suraj Pratap Singh, Sidhant Aneja, Mohd Daood Khan and Krishna Yadav.
The photographs were shot by Amit Khanna, recipient of Dadasaheb Phalke Excellence Award in the field of fashion photography.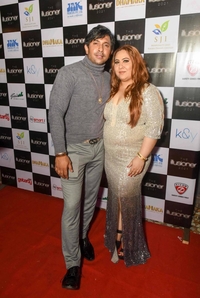 The launch saw the presence of Terence Lewis, Pramoud Rao, Vikas Verma, Kapil Guchiya, Tapan Singh Shakir Shaikh, Rohit Verma, Rehan Shah, Haider Khan, Rakesh Paul, Anil Charanjeett, Sushant Divgikr, Utkarsh Kohli, Shivem Kumar.
Yes, it is that time of the year when 13 men will make you stop and stare at their hawt, sweaty bods, looking like Greek Gods, defines one of the most awaited calendar's for the year- THE ILLUSIONER 2021.
A widely accepted fashion, glamour, and lifestyle property, the calendar is a perfect combination of utility and style. This year however, the calendar will portray different emotions of men.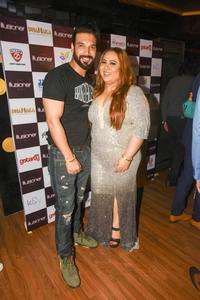 Every year, it is shot against the most exotic backdrop, featuring some of the biggest names in the industry.
Over the last few years, THE ILLUSIONER has come to be known as a force in the fashion industry. The smoking hot calendar features pages of tall, dark and handsome men.
Runa Farah Das says, "I had always been a dedicated follower of fashion and started my career with a fashion label as well. I felt Indian men were never given that kind of importance in the fashion world. Women as well as International models, by all ways, rule the fashion industry. Hence, I decided to come up with a hi-fashion calendar focusing mainly on just Indian men."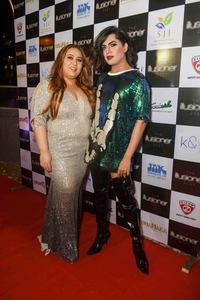 Sponsored by Zicom- safety comes first, pioneers in the category of Electronic Security In India and first company to be listed on the Indian Bourses in the domain of electronic security.
Sponsored by SIS- Smart I-Established in 2006 by Mr. Ganpat Shinde (Founder & Director) has bolstered access control & e-surveillance solution offerings over its formative years. Known for its in-house Software development with robust customization & intelligent third party integrations smart-I is known for end-to-end solutions.
Sponsored by Farmside is the brainchild of Palasa Farms, bringing to you the best of nourishment and taste, straight from the golden fields of Maharashtra. Each product is directly packed by our farmers to give you a clean and fresh product, firsthand.
Sponsored by Jak Printers- only print house with a design studio, pre-press, printing, bindery, dispatch and Heidelberg CTP machines under one roof, Dhamaka Club-DHAMAKA Cafe & Lounge Bar is an one stop PARTY DESTINATION, a super glamorous address to party, with a soulfully lit ambience you will instantly fall in love with along with the most pocket friendly menu in town, Kreate and Young- associated as the Creative Agency to develop THE ILLUSIONER as one of the most anticipated properties, Parul Chawla for the Public Relations, SJI Hospitality of Mulks as the gourmet partner, leaders in the field of royal mughlai experience & Black Frames Studio.
Parent company, Getarty productions
Makeup/ Hair artists- Rishabh Khanna, Sahil Anand Arora, Priya Yolma Bhatia, Anshu Gautam, Karan Makeup and Hair Academy.
Model Magement – Durgesh Karkal of D S media.
Fashion Stylist – Victor Robinson and Sohail Mudgil
Designer – Vishal Thawani of Dapper and Dare
Behind the scenes – Vinay Potdar
Social Media – Abhay Singh of Digital Beej
Assistant Cordinator – Shubham Pawar