It was shining evening as stars were pouring at BPM LOUNGE, BAR- BOOZE PER MINUTE launch. The BAR is situated at Sakinaka, Andheri East in Mumbai. On the occasion Jaan Kumar Sanu celebrated his birthday.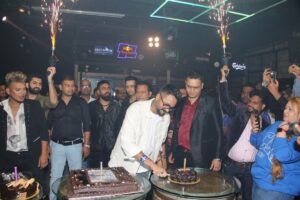 Quinate is happy to announce its 2nd outlet/club while working on the announcement of 3rd Café, lounge and workspace in the day, lounge by night, this new place is a promising new addition to Mumbai suburbs' F&B scene.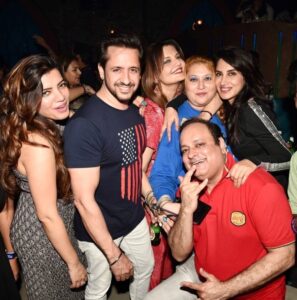 If there's one thing you can tell from looking at social media feeds full of people running away to Goa or the Maldives, it's that we're all looking for some semblance of normalcy; and a place to unwind. That's exactly what Saki Naka's newest hangout, BPM, brings to the table – a fuss-free, easygoing space where you can unwind the way you like. Whether its chilling on the rooftop, unwinding with a cup of coffee or letting off some steam by showing off your dance moves, BPM has you covered!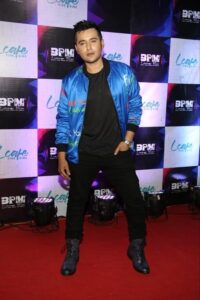 The BPM LOUNGE, BAR- BOOZE PER MINUTE launch saw the presence of Vindu Dara Singh, Pritam Singh, Aditya Singh Rajput, Kapil Pathare, Jaan Kumar Sanu, Nakul Roshan, Varun Jain, Sahdev, Mrinal Deshraj, Madirakshi Mundle, Smita Gondkar, Naina Singh, Akash Chowdhury, Umesha Pherwani, Karam Rajpal, Brinda Parekh, Arshi Khan, Ankit Raj, Mrunal Jain, Deepshikha Nagpal, Rakesh Paul, Heena Panchal, Akash Dadlani & many more.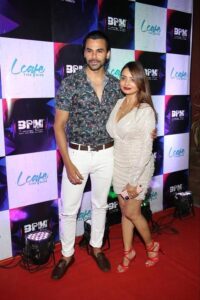 This establishment nestled amidst the corporate sect of Sakinaka, has something for everyone with a multi-section seating arrangement that includes areas such as a lounge, dance floor, café, rooftop for food and drinks to propel good mood along with live music and karaoke nights and a larger than life banquet with a conference room attached for corporate events.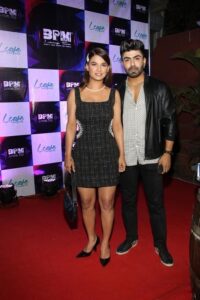 Owner of the property, Quinate Hospitality Pvt. Ltd says, "With BPM, I want to redefine how Mumbaikars unwind by offering a place that has something for everyone."