Singer & Actor Ayaana Khan's upcoming romantic music video which features actor Zain Imam released on 28th October 2021. The song got popular and had numerous views on first day itself. The music is a combination of Indie-Punjabi music and was shot in the beautiful locations of Armenia. The music video is directed by well-known singer and director Ramji Gulati.
https://www.youtube.com/watch?v=D-NbVqNPkqA
While speaking about the single Ayaana Khan said, "To all those who have been eagerly waiting for the song, here is 'Promise' for you. We as a team have worked really hard on every aspect of this song. I have always had a keen interest in singing from my childhood and to finally see my song playing on Zee Music is more than what I had ever imagined.  Hopefully, this is just the start to a very long and successful journey ahead."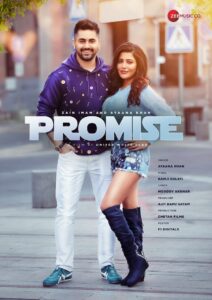 Ayaana Khan further added, "It is like a dream come true marking my debut as a singer in the music industry, I and my whole team are looking forward to the launch of the song and hoping the audience and music lovers love it too. I would also like to express a big thank you to the director Ramji Gulati who trusted me."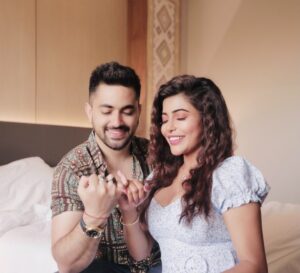 In the music video 'Promise', Ayaana is seen expressing her feelings to the Zain in the element of a song which is sung by the singer Ayaana Khan. Debut singer Ayaana Khan and TV Actor Zain Imam are seen playing the roles of the star-crossed lover in the Indie-Punjabi music video 'Promise'.
The music video released on Zee Music's official Youtube channel and is produced by Ajit Bapu Satam under the banner of Chetan Films and lyrics beautifully penned by Mooddy Akkhar.
Programmer/Arranger is Mr. Hit (UWF Studios), DOP Rahul Arora, Editor Varun Arora, Drone Tanish Arora, Choreographer Amit Syal, Stylist Dharti Gulati, Line Producer Arman Harutyunyan, Production Manager Vigen Harutyunyan, Makeup & Hair Raj Kumar, Photography Anish S Ajmera, Poster F1 Digitals Team UWF – Ruchi Borana, Dr. Deep & Mr. Hit.