Siddharth Sharma is back as Ranbir in ALTBalaji's youth boxing drama Puncch Beat 2. In a character introduction video released by the makers, we see Ranbir's anger and frustration. Rahat (Priyank Sharma) has snatched his family, girlfriend, boxing ring, and even his popularity from Rosewood High School. Ranbir's yearning to get everything back makes his character arc grey in the second season of Puncch Beat.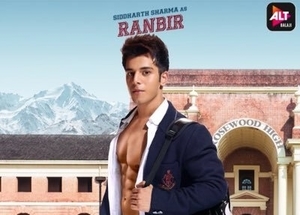 Siddharth Sharma seems to have given his all to the show, as seen in the character introduction video. While sharing the video, ALTBalaji captioned it, 'Everyone else, level up! Kyunki iss baar, Ranbir is more prepared than ever to go against his only competition, you know who we're talking about. 😉 💪👊'
The second season has made Ranbir vengeful more than ever, as he says dialogues like "Let's bet, haarne wala iss ring main kabhi nazar nahi aayega", raising the anticipation levels around the show. Up until now, the makers have released the posters, teaser, and trailer of the show! And everyone has been going gaga.
The trailer gave us a glimpse of the equations that have changed in the series. Padmini and Rahat are the new love birds in Rosewood High, while Ranbir gets a new ally in Meesha. Along with dance, drama, celebrations, preparations, this season will also witness a murder. Amping up the drama quotient, audiences will keep guessing the murderer and their victim? A rush of adrenaline awaits you at Rosewood High with a dark twist. The second season will kickstart from there. What happens when Rahat and Ranbir enter the ring once again. There is immense drama and a lot of entertainment.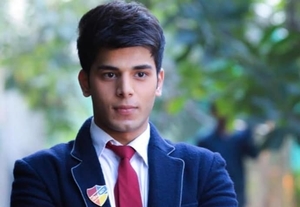 Starring Priyank Sharma, Harshita Gaur, Siddharth Sharma, Khushi Joshi, and Samyukhta Hegde in primary roles, the show also features Kajol Tyagi, Urfi Javed, Nikhil Bhambri, Sindhuja Turlapati, Niki Aneja Walia, Samir Soni, Rushad Rana, Kasturi Banerjee, Poppy Jabbal, Anuj Choudhry and Mrinmai Kolwalkar in prominent roles.
Watch Puncch Beat season 2 on the ALTBalaji app from June 27.